Dobromir and Ferb?
Dobromir and Ferb?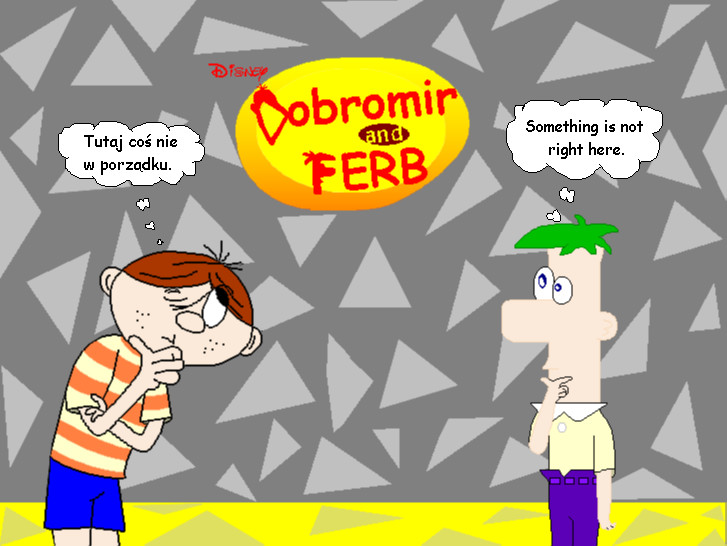 Description
I have made this pic for a friend of mine who has his birthday today.
He used to be on FAC for a long time, but since 2012, he is no longer on this site.
The idea for this crossover came from the similarity of the two shows of Phineas and Ferb and the Polish cartoon series Pomysłowy Dobromir.
Pomysłowy Dobromir was a series created by Roman Huszczo in SFR studio between 1973-1975.
The protagonist Dobromir is a creative kid, who always finds solution for a problem by constructing simple but still awesome machines, tools , etc.
The show only had 20 episodes in total.
From this point of view, the two shows have similarties (except that PD is a non-dialog cartoon, just like other famous Polish shows by SFR studio, notably Bolek i Lolek and Reksio).
Another source for inspiration was this pic below: