Szeeeevusztok Delekig!
Szeeeevusztok Delekig!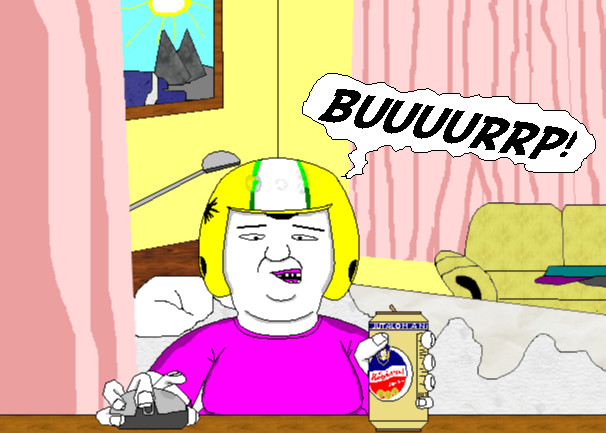 Description
It's a small gift for a friend of mine on dA, depicting the unreasonably famous vlogger Krisztián Molnár as Commander Keen, recording his latest "Bebaszós Live" (literally meaning "Getting Drunk Live" ).
He's known about making primitive videos by using his father's GoPro camera, including scenes recording how he becomes drunk while chatting and answering questions from his fans, and letting us know his opinion about the things of life.
He also makes gameplay videos, but the most popular ones are those where he's drunk.
Here's an example showing his drunk-moments: https://www.youtube.com/watch?v=Srp8m4CmZVo