Bloody Mary - Chapter 9 /page 119
Bloody Mary - Chapter 9 /page 119
Bloody Mary - Chapter 9 /page 119
by
alitta2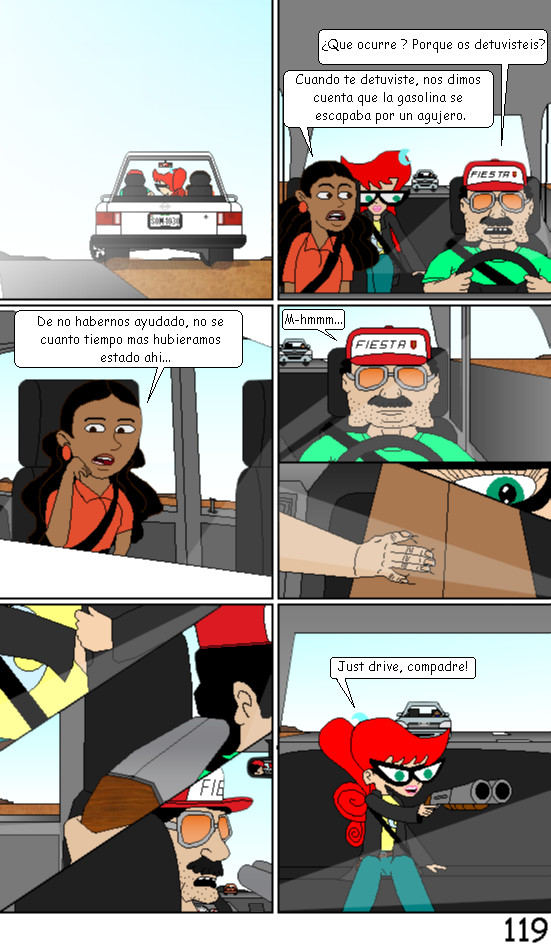 Description
page 119
The conversation is the following in English:
- Driver: What happened? Why did you stop?
- Monique: When you stopped, we had realized that the gas was leaking away from the tank through a hole.
                Without your help, I don't know how long we would still stay there... 
Special thanks to Izcalli2006, a friend of mine on dA, who helped with the correct translation for the phrases. 
click here for page 
120
-Mary Test from Johnny Test (created by Scott Fellows) belongs to Cookie Jar Entertainment
-Monique from Kim Possible (created by Bob Schooley and Mark McCorkle) belongs to Disney
- The driver belongs to me