Bloody Mary - Chapter 10 /page 128
Bloody Mary - Chapter 10 /page 128
Bloody Mary - Chapter 10 /page 128
by
alitta2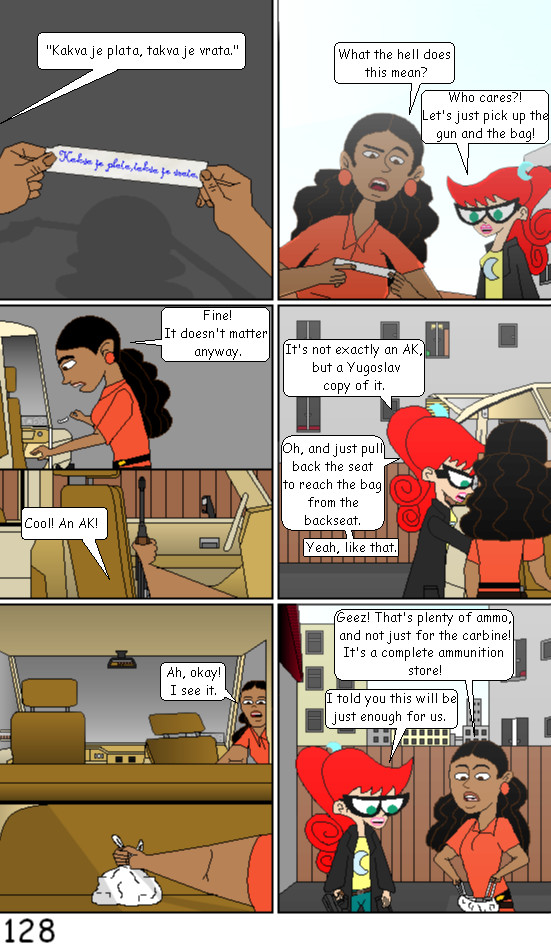 Description
page 128.
The message on the scrap means the following in Serbo-Croatian : 
"As the salary is, so the door is".
This is actually based on a true story, when one of the employees of the Zastava Car factory hid such paperscrap in one of the car's door, that has fell off from it's place when a Brittish guy bought it from a Yugo-saloon and drove it home.
-Mary Test from Johnny Test (created by Scott Fellows) belongs to Cookie Jar Entertainment
-Monique from Kim Possible (created by Bob Schooley and Mark McCorkle) belongs to Disney
click here for the next page:
129
General Info
Comments
5
Media
Other digital art
Time Taken
Reference