Colargol
Colargol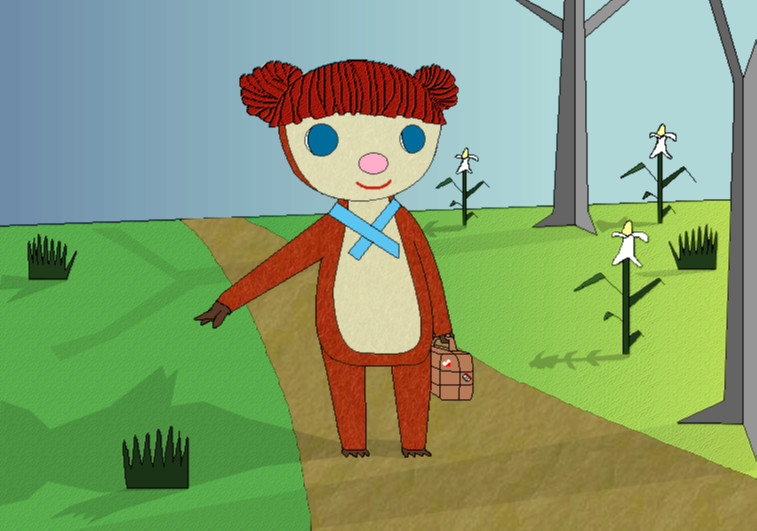 Description
I made this gift for one of my Polish pen-friends who had his birthday yesterday.

Colargol was a stop-motion animation created by Albert Barillé (who was also the author of the famous cartoon series Il était une fois... / Once upon a time...) and Tadeusz Wilkosz.
The show was produced in co-production with his company Procidis and Polish animation studio Se-Ma-For between 1967 and 1974, having a total of 53 episodes.

After the end of the series, it had 3 other movies made in Poland: Colargol na Dzikim Zachodzie (Colargol in the Wild West) in 1976, Colargol zdobywcą kosmosu (Colargol, the Conqueror of Space) in 1978, and Colargol i cudowna walizka (Colargol and the Magic Suitcase) in 1979.

Although it was aired in many countries including my homeland, I don't remember this show having been aired on any Hungarian channels, and besides the intro I  haven't found any videos that would prove it was, but there was a voice cast in an old TV guide magazine for the show, so I believe it ever has been aired.

Hope that you like it anyway!



Colargol created by Albert Barillé and Tadeusz Wilkosz belongs to Procidis and Se-Ma-For studio.
General Info
Ratings
Category
Date Submitted
Views
404
Favorites...
2
Vote Score
3
Comments
7
Media
Other digital art
Time Taken
Reference