Bloody Mary - Chapter 11 / page 135
Bloody Mary - Chapter 11 / page 135
Bloody Mary - Chapter 11 / page 135
by
alitta2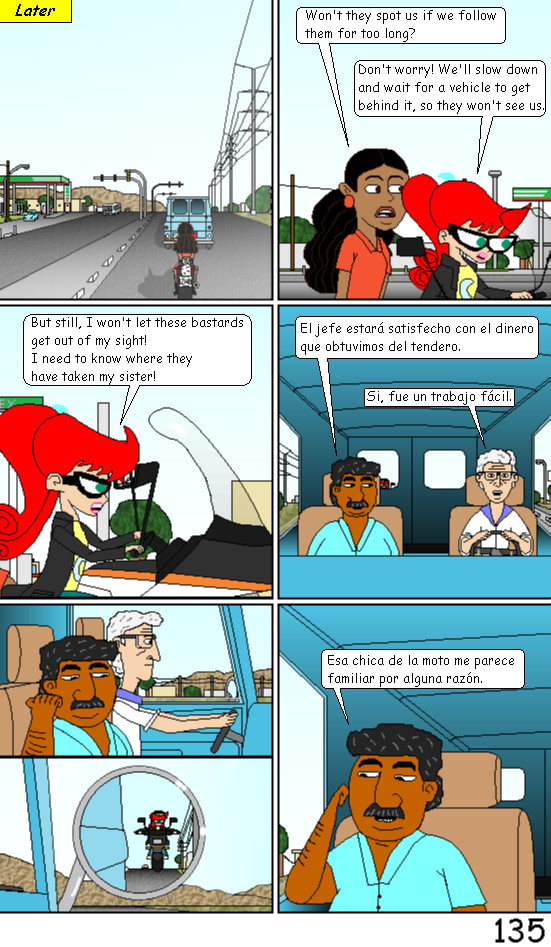 Description
As a Christmas gift from me, here's the newest chapter I've been working throughout this year.
I still work on the last steps of the few pages remaining, but the first half is done, so I'm ready to present here.
Originally I planned to submit earlier than this time, but I had to delay the work because of various reasons through this year (for example working on the weeknds for a period, illness, my mom's death in August, depression because of that and other reasons, etc.).
From today, a new page will come daily until 01/07/2020, as the new chapter includes a total of 13 pages.
Of course, I will also come with a new year's eve pic as I do every year, but it's yet to be done (actually I'm thinking on it, but I don't have much idea right now, but I'll figure out something),
Hope that you like it!
click here for next page: 
136
-Mary Test from Johnny Test (created by Scott Fellows) belongs to Cookie Jar Entertainment
-Monique from Kim Possible (created by Bob Schooley and Mark McCorkle) belongs to Disney
-Flaco and Hombre (the two gangster) are both belonging to me.