Bloody Mary - Chapter 11 / page 138
Bloody Mary - Chapter 11 / page 138
Bloody Mary - Chapter 11 / page 138
by
alitta2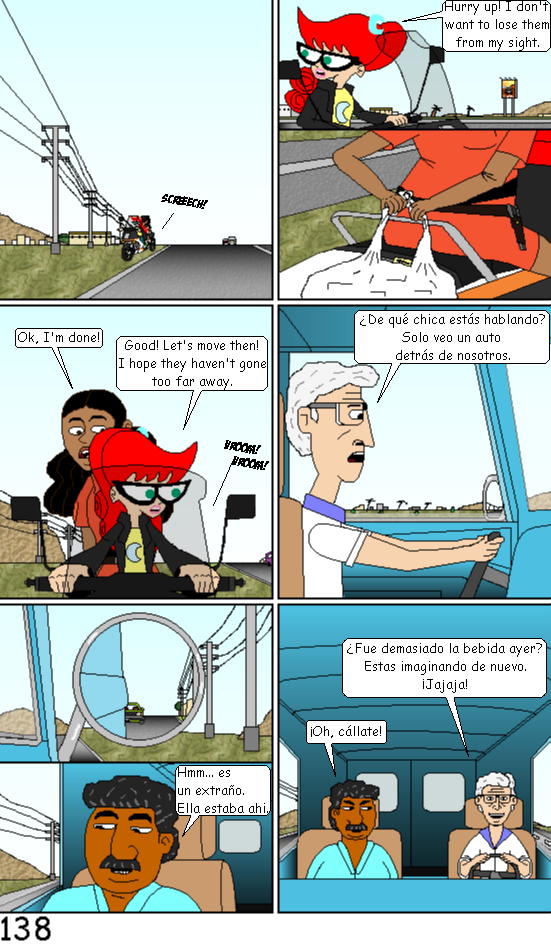 Description
page 138
The conversation between Flaco and Homber is the following in English:
Flaco: What girl are you talking about? I see only a car behind us.
Hombre: Hmmm... it's strange. She was there.
F: Was the drink too much yesterday?  You're imagining again. Hahaha
H: Oh, shut up!
- Mary Test from Johnny Test (created by Scott Fellows) belongs to Cookie Jar Entertainment
-Monique from Kim Possible (created by Bob Schooley and Mark McCorkle) belongs to Disney 
-Flaco and Hombre (the two gangster) are both belonging to me.
clcik here for next page: 
139