Glowsticks
Glowsticks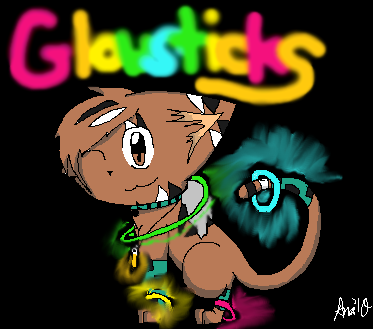 Description
Well, I graduated on June 9, 2010 from sixth grade. Now, I'm in seventh.

BTW,I'll be at camp from June 27 to July 27, where I won't be able to post pictures or work on any art, so don't expect anything during then. Also, I'm going to Europe for two weeks in August, so I'll post the dates after camp.

Anyway, I didn't really know what to draw, so I did this quickly in paint then gimp.