Milestone: 100,000 Views
Milestone: 100,000 Views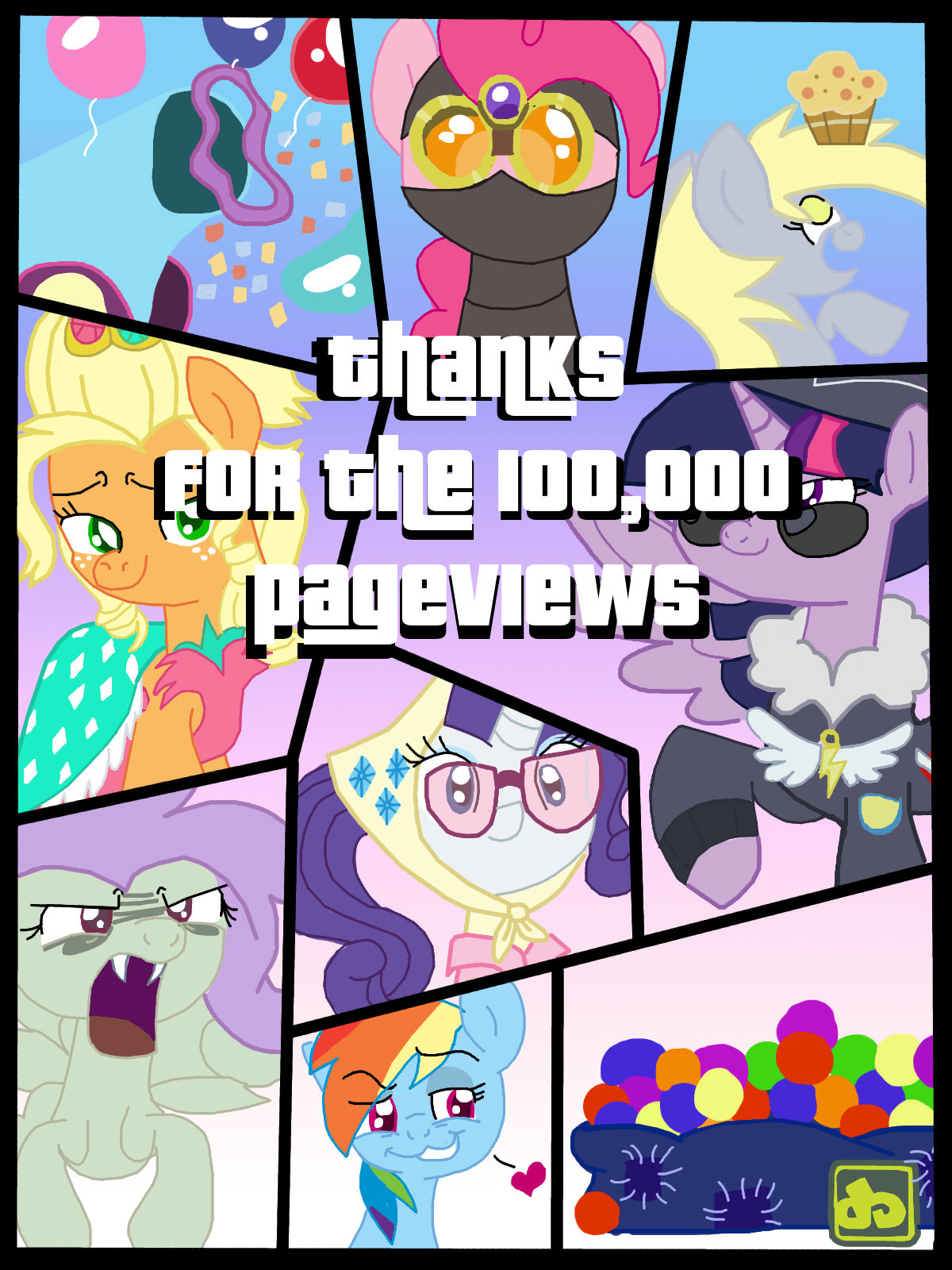 Description
I'm reminded of the awful place dA seems to be...and well...to those who are in this site...I thought to inform you of how my recent beings were from over there.

I actually reached a huge milestone in pageviews in my entire 5-yr run: 100,000!

Yeah, it's really awesome to reach very far and not only that but I also gained 500+ (currently 501) watchers.XP It all happened this week and I couldn't thank enough to those who were w/ me during my run.

I also made so much new friends!<3 It may not seem much to care about pageviews, yet there are ppl like me who does and I really enjoy making milestone drawings on each.:3 This time, I made a crossover doodle w/ MLP:FiM in GTA panel style.;D Yep, I'm total crossover addict esp. w/ MLP.@u@
General Info
Comments
2
Media
Digital drawing or painting
Time Taken
Reference