All You Need is Love
All You Need is Love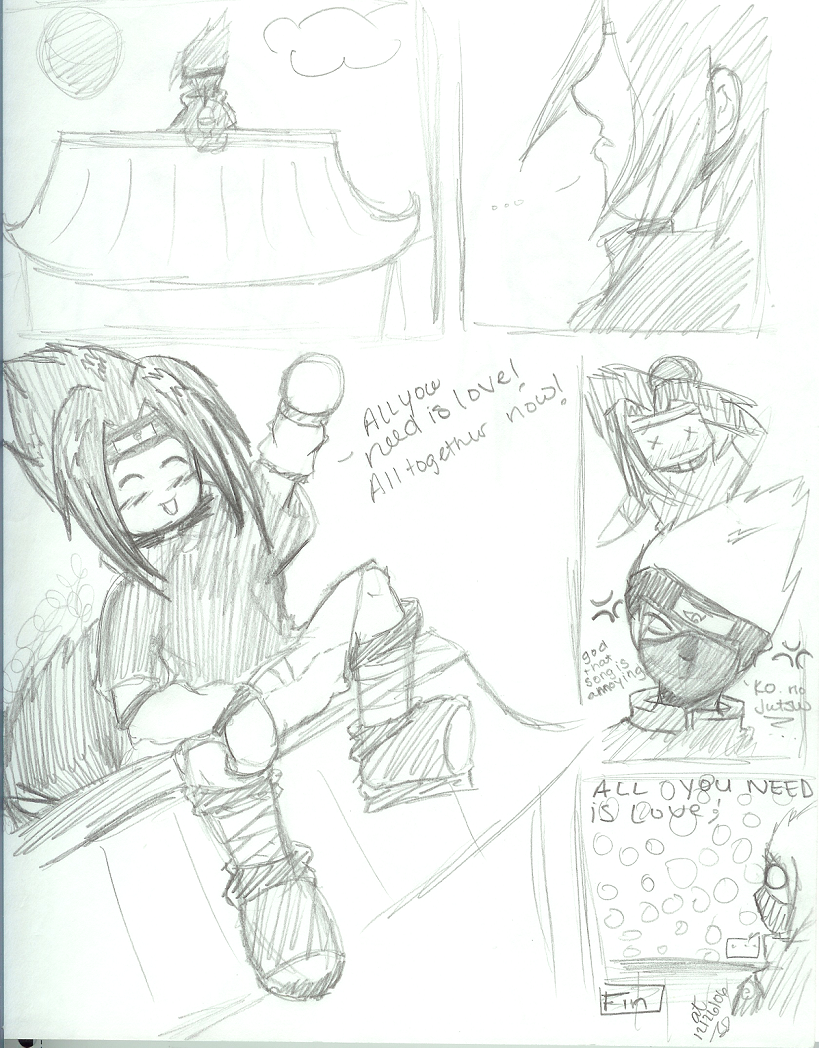 Description
After a long time of no activity, I thought I should atleast have the time and day to upload something I drew. SOMETHING. So I here by give you, a random Sasuke moment. My best friend Nemo-chan gave me the idea on AIM when she was telling me about this dream she had. It included Sasuke, Kakashi, Konoha and 'All you Need is Love' by the Beatles. >>; Anyway, I'm quite fond of this drawing, for one, it's funny, or atleast I think so. Comment and Favorite if you want to. I might post more work later on. Till then, ciao darlings.
----------
Sasuke Uchiha, Kakashi Hataka and Konoha Villagers- Masashi Kishimoto

All You Need is Love- The Beatles

Idea belongs to my lovely Nemo-chan, drawing is all mine.
General Info
Comments
2
Media
Graphite pencil
Time Taken
Around half an hour
Reference
Absolutely none