The Joker NEVER Dies...
The Joker NEVER Dies...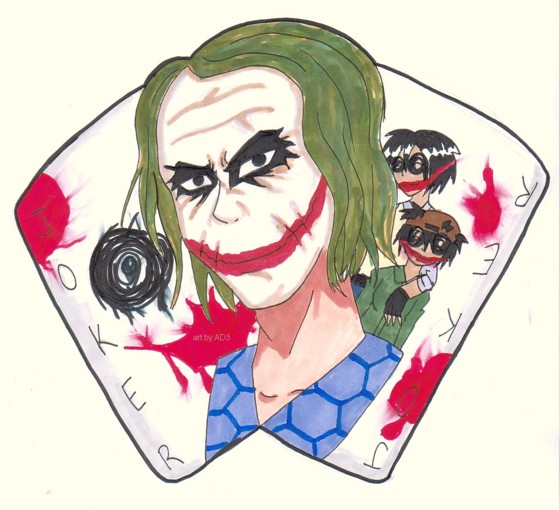 Description
'coz you'll see him everywhere in your deck of cards!

Man, what a cheesy line. -_-;

Ah well, finished it at least. :D

The card on the left is his drawing and you know exactly what it is!!!

Car on the right is me and my friend MidnightMachiko. Are we targeted or are we just... I dunno.

I originally wanted to put blood splatter but I didn't want it to look like crap, so I looked for blood brushes. Unfortunately, I couldn't download any into my ArcsoftPhotostudio. SUCKS. So all I did was this. Something simple, but I like it. XD

I luff how his collar came out. XD

:3

Joker(C) by DC comics
I belong to myself and so does Mackiko-chan.