Please Don't Leave!
Please Don't Leave!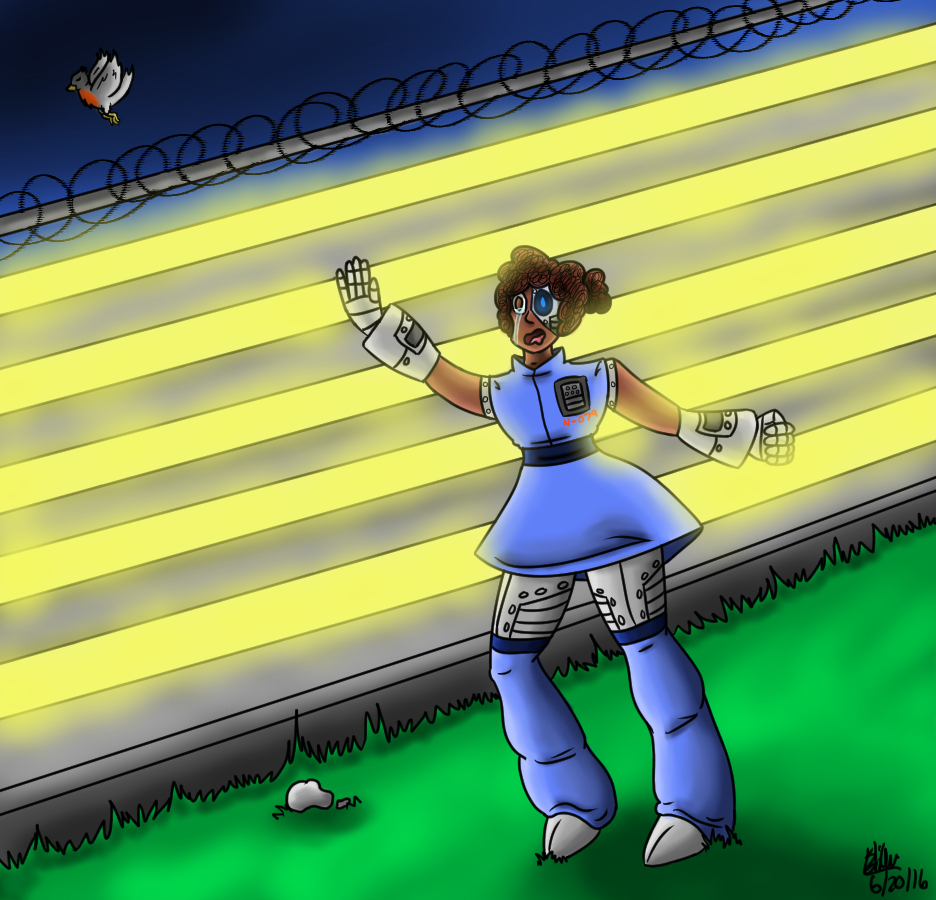 Description
I got the perspective wrong on this, but other than that I'm proud of it! It's an sort of concept art for a book I am writing. Here's a little description: 
So, pretty much there's this place the uses people who were abandoned as children and turns them into cyborgs that will do labor for them. The main character in my story, N-079, is not completely like the other cyborgs. The others don't speak up against their masters, too afraid. So is she, but she tries. 
Of course she gets in trouble, but try to make her and the other 'borgs feel better. They try to make the more comfortable, trying to make it more like the outside world. Fake grass and plants. There are no animals, though. 
One night while N-079 was walking around when she was on break, she noticed that there was a bird. She was so happy, seeing an actual living creature she had never really seen before. She tried to get close to it without scaring the poor bird, but to no avail.
The bird started flying above the electric fence that kept all of the cyborgs prisoner. She chased after it, crying for it to come back. She couldn't get it back. 
Now she is determined to see the outside world and its' beauty.