Vide Cor Meum - LeonxMathias
Vide Cor Meum - LeonxMathias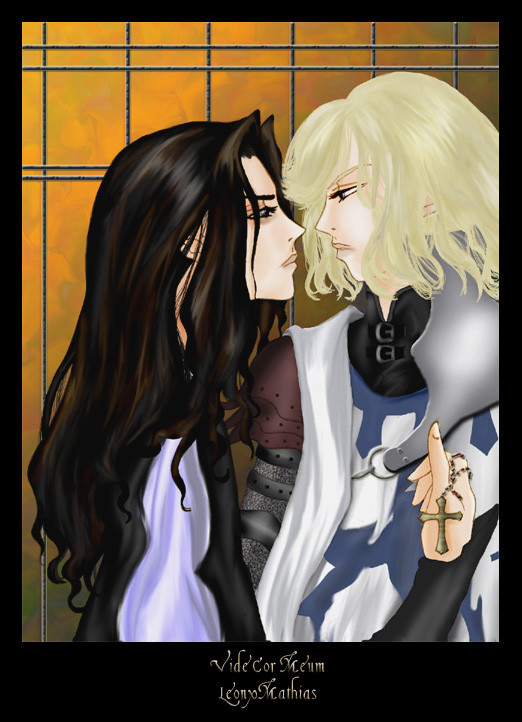 Description
Drawn for my friend, Nikki, who is quite the LeonxMathias fangirl. Quite possibly my best piece yet. I'm quite pleased with the final result, especially considering I've never drawn these two.

It was, however, possibly the worst lineart I've drawn to date. Hehe, hence the reason I adore Photoshop. 38 layers, and around twenty hours of work went into this. Inked with micron pens, the rest was done in PS 7.0. I personally adore Mathias' hair. It's so pretty and sleek. I want to curl up in it and go to sleep.

Ehm ... anyway, premise of the picture is of Mathias learning of Elisabetha's death after returning home from his last campaign. Leon's at the church, since he's a good little Christian knight ... and Mathias is all clingy and angst ridden, and broken hearted and whatnot clutching Elisabetha's rosary since he hasn't decided to take vengeance out on God yet.

Ehm ... there's the smallest implication of shounen-ai here, because that's how we like them. Their love is so canon.

Moving along, title is derived from Dante's La Vita Nuova, because I can.