Lucas and the Baseball
Lucas and the Baseball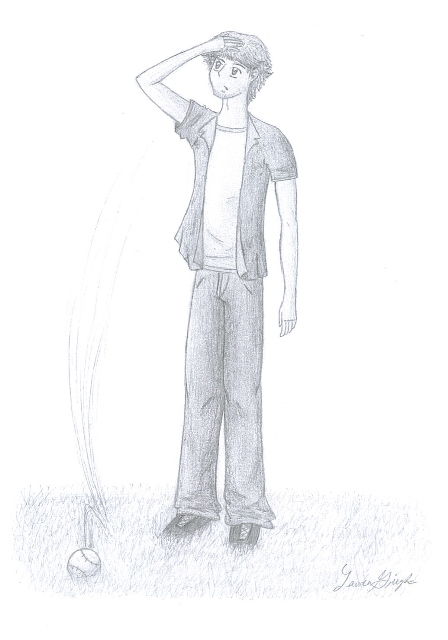 Description
*giggles* He got hit in the head with a baseball...

Here's a brief summary of Lucas, eh.

● Name: Lucas Owen
Code Name: Toxic
Age: 24
Affiliations: Acolytes

Powers: Lucas's power is to produce poisons from anywhere on his body. These poisons include both gasses and liquids, and can range from a simple laughing gas to something that can kill you. He can also make powerful antidotes, but these are much harder to produce.

Appearance: Lucas stands at around six feet tall and has dirty blonde hair that looks as if it had been hacked off by a butcher's knife. His eyes are a startling shade of light green and his smile, though goofy, is warm and friendly. His body structure is strong but thin, and for clothing he wears a brown short sleeve jacket over a white tank top, and a simple pair of blue jeans atop some old tennis shoes.

History: Lucas was born and raised in the woods of Canada. His mutant powers manifested when he was surprisingly young, but only activated when he was scared or angry. During these times he had no control over his powers, and ended up killing his family with poison gas after getting scared by a thunderstorm one night when he was seven. This was the first time he'd ever used his powers, and though he was placed in two other foster homes after that, he ended up killing them too (due to lack of control over his powers). Afraid he'd only hurt more people, Lucas ran into the woods at the age of twelve and lived alone for the next twelve years. He would pay occasional visits to neighboring towns, but mostly he kept to the woods where he met Penelope, his pet moose. Over time he learned how to control his powers and spent more time in town, where he was eventually sought out by Magneto. Excited at the chase to finally live amongst other people, Lucas readily agreed and joined the Acolytes.