Of Bunny Ears and Ties...(Art Trade with LuckyLace222)
Of Bunny Ears and Ties...(Art Trade with LuckyLace222)
Of Bunny Ears and Ties...(Art Trade with LuckyLace222)
by
biofreak5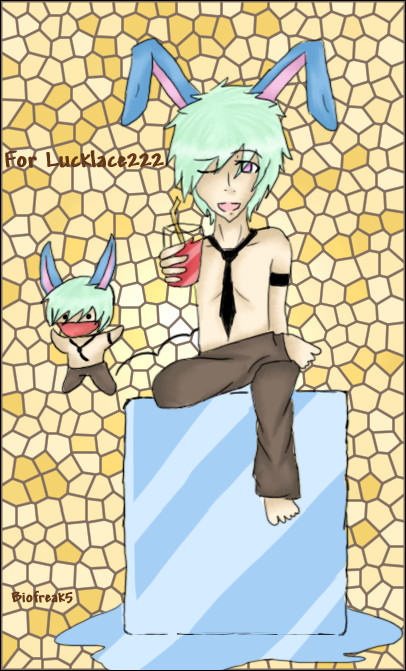 Description
OMG!! I'M SOO SORRY THIS TOOK SO LONG!!!!

But here it is, A bunny guy with a tie sitting on a block of ice. I originally had a different sketch I was going to use, but I was looking at it today, and thought to myself "OMFG THIS SUUUUUCKZ!!!" So, I redid it, scanned it, and coloured it. Finally.

Hurray!!! I luff that little chibi...
General Info
Comments
11
Media
Time Taken
3 hours maybe?
Reference