The Questing Knight
The Questing Knight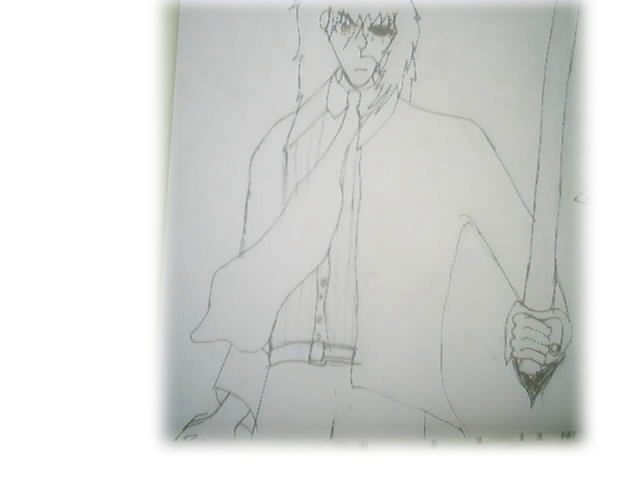 Description
Full Name: Azrael Smitt (Shmitt)
Alias: Blade
Staus: C/O Of shining spear unit. (A.K.A: The Thirty.)
Age: 13
Eye: Pink
Skin: white (albino.)
Hair: Mahogony
Powers/ speciality: holy magic/ telekinetic powers
voice: (actual: Simon Templeman.) (Pulsing: Rene Auberjonois.)
Craft: Shining spear jetbike (capable of space travel.)
Attitude:
Blade used to be a professional singer, that was until an unfortunate accident, which resulted in the loss of his voice. But where he had lost his voice, he had gained te gift of speaking only with his mind (Pulsing/ The whisper. which he teaches to Vanilla later.), magical powers and telekinetic powers. The 3rd one the Angel Troupe pick up, unlike the others, he goes willingly without resistance. Similar to Mundus and Griffon; Blade harbours a dark side, also known as the Destroying angel, it only comes out when Blade can no longer contain his anger. Blade also has suppressed feelings for Vanilla, and promises her that no harm will come to her as long as he lives.
General Info
Comments
0
Media
Ink or markers
Time Taken
Reference