Vohkula
Vohkula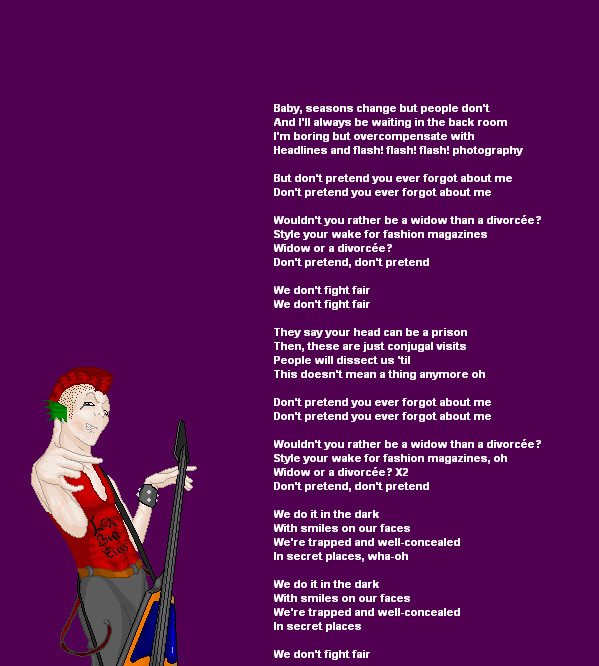 Description
Well, here is my OC for MMPPP.
Name: Vohkula
Alternate Spelling: Vokula, Vohkulla
Age: around 18-20
Eye Colour: White, but not Blind.
Hair Colour: Red (Originally Brown)
Height:5 Ft. 11 Inches
Weight: 72KG
'Theme' Colour: Red
Character Song: 'Curse Of Me'
Other: He has some peculiar ears, Like the Black Beauty Sisters, who hang around with him often.
Vohkula is an enemy of the Mermaids. He has good musical talent, being able to play any guitar, and the keyboard. He is , however, not much of a singer, and coming across the Black Beauty sisters, is quickly fascinated with their vocals. They too (Well, Mimi anyways, to start with) are interested with his guitar skills.
He is quite sadistic, and very cold towards most people.
Besides music, he is also a very good fighter.
Base Is Property of Bablyon Pixels:
http://pixel.amaranth-rose.com/
General Info
Comments
2
Media
Pixel art
Time Taken
...
Reference
Bablyon Pixel base