The Human Voodoo Doll
The Human Voodoo Doll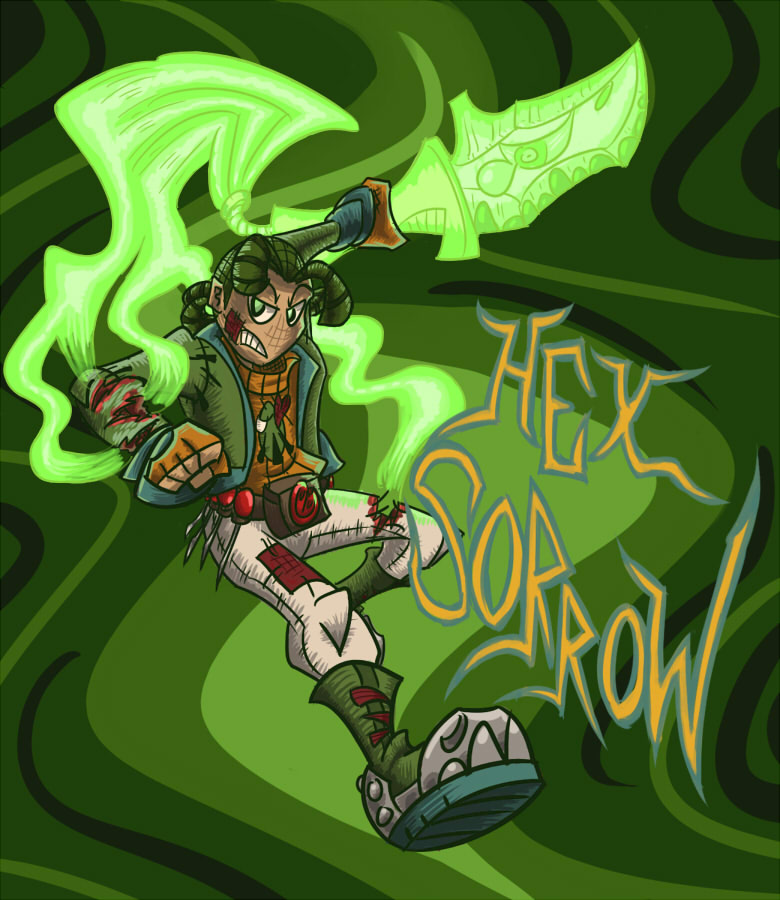 Description
Just thought I'd upload one of my own, non fanart related stuff.

This here's a character of mine for a project I'm working on. His one of 8 protagonist, a street punk from a mixed culture place called Crescent Jazz Town. He's human voodoo doll (through means that I shall not discuss of, yet) who hangs out with a small gang of teens (well more of young adults between 18-21) who pretty much just hang around the town and have some fights with rival gangs.

When he's not hanging causing trouble, he spends his time tending to an old hobby shop given to him by his foster mother. In between that, he tries to chase off the big corporate convenient store franchise known as Moolah Enterprise from trying to buying off the property from him. And on any occasions, trying to get him out by force.

And that's as much as I can share, for the time being. Enjoy the piece.
General Info
Comments
0
Media
Digital drawing or painting
Time Taken
Reference