Yuri request- for WolfsRainLover
Yuri request- for WolfsRainLover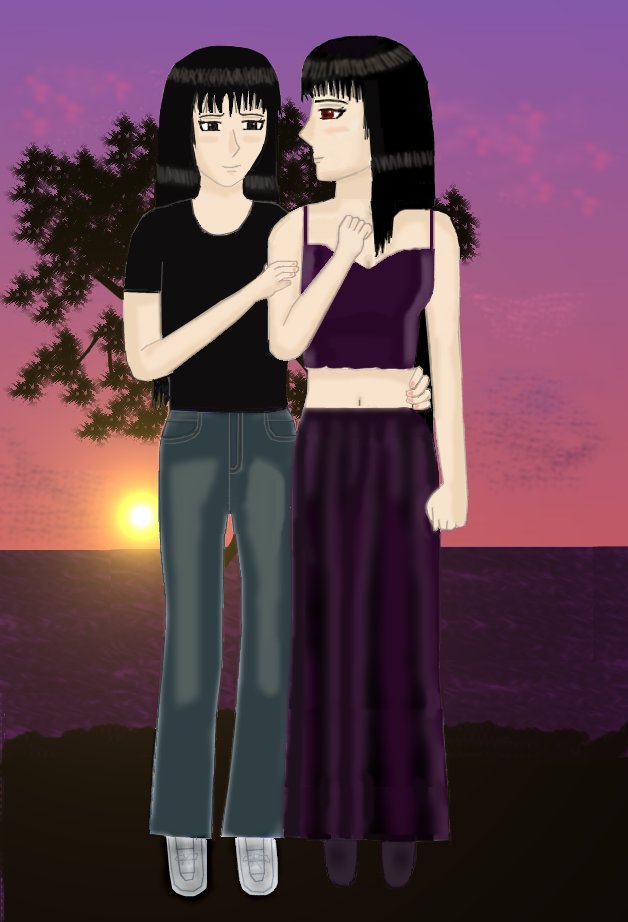 Description
I will try to say this as clear as possible: NO FLAMING or unnecessary comments! I do NOT want to hear "I don't like yuri" or "this is gross" because it just shows you are immature and shouldn't be commenting on my pic in the first place.
Anyway, WolfsRainLover's request can be found here:
http://forums.fanart-central.net/viewtopic.php?t=32653&sid=ca6aae7d3d435ceff9bed719f3c99fb0
I hope you like it! The characters were done is PSP 5 and the background PSP 5/The Gimp.
General Info
Comments
2
Media
Digital drawing or painting
Time Taken
12 hours
Reference