The Fortune Alchemist
The Fortune Alchemist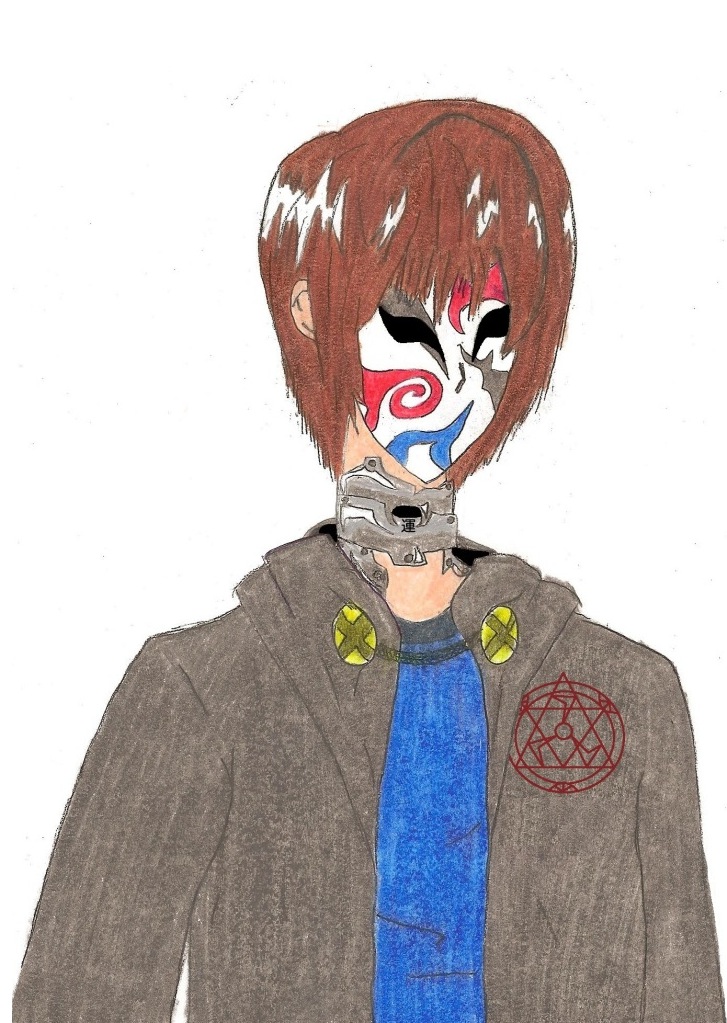 Description
This is just an OC i created. He belongs, obviously, to the anime/manga Full Metal Alchemist. So anyway here's the rough draft of his story (sorry it's so long):
He began teaching himself to use alchemy from an early age. During a battle several years ago (he's about 24 in the picture) he came close to having his head cut off. He was able to make it to a hospital, but they were only able to put his body into an induced coma to delay further damage. Several weeks later he awoke to find that his neck had been outfitted with automail (For those unfamiliar with the show automail is basically an advanced prosthetic). After being discharged, he went to his town's automail mechanic to thank him. He quickly befriended the mechanic and over time more and more of his neck was surgically removed to be replaced by automail. His neck is now completely split in two, connected through the automail via a series of neuro-electrical synaptic receptors. (Basically nerves for automail, which actually are used in some mechanical prosthetics.) His head can be detached from his body for no more than 2 hours, or else he'll die. In addition, the top half of his right hand and his four fingers on that hand are made of automail with permanent claws on each finger. On the back of the automail fingers is a transmutation circle so that he can perform some alchemy without drawing one. This also allows him to change the form of his fingers. This circle, however, is only functional when all four fingers are pressed together. In addition to that you can see a circle in the place of an emblem on his coat. The coat has metal lining and allows him an extra weapon if he uses the circle. This metal is also a backup in case he needs to replace automail in an emergency. Fortune is his State Alchemist title but he uses it for his Knight title too. And if you don't know the Knights of Ancient Alchemy is a group of alchemists that help disadvantaged people and protect the secrets of...well, of ancient alchemy lol. He wears the mask because all it is a trademark of the Knights, but he tells the military that it's because of scars because they think the Knights are vigilantes and should be arrested.

The end, comments please.
General Info
Comments
2
Media
Colored Pencil / Crayon
Time Taken
Reference