OC Adoptables - Lily O'Hara
OC Adoptables - Lily O'Hara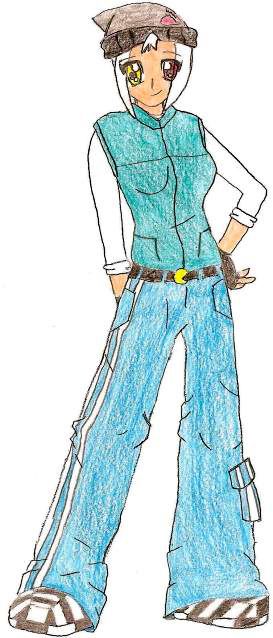 Description
I got bored and designed a character only to realize I have no use for her soooo...here she is. She needs to be used somewhere so whether you want to redraw her or use her in a story or whatever, she's up for adoption. Right now she doesn't have a backstory, just a design and a name. If you decide you want me to come up with some more backstory (not necessarily the whole thing but some) just let me know. Oh and friends get first dibs so just because you ask first doesn't mean you get her. Not that I'm expecting everyone to clamor for her.

Trivia: Her first name comes from Harry Potter's mom, while her last name comes from Detective Juliet O'Hara, a character on the show Psych.

Anyway please comment at the very least. Thanks!
General Info
Comments
2
Media
Colored Pencil / Crayon
Time Taken
Insert sarcastic comment here
Reference
Jay Leno