ImmortalShipping ~ for KelekiahGaladrian
ImmortalShipping ~ for KelekiahGaladrian
ImmortalShipping ~ for KelekiahGaladrian
by
bookworm369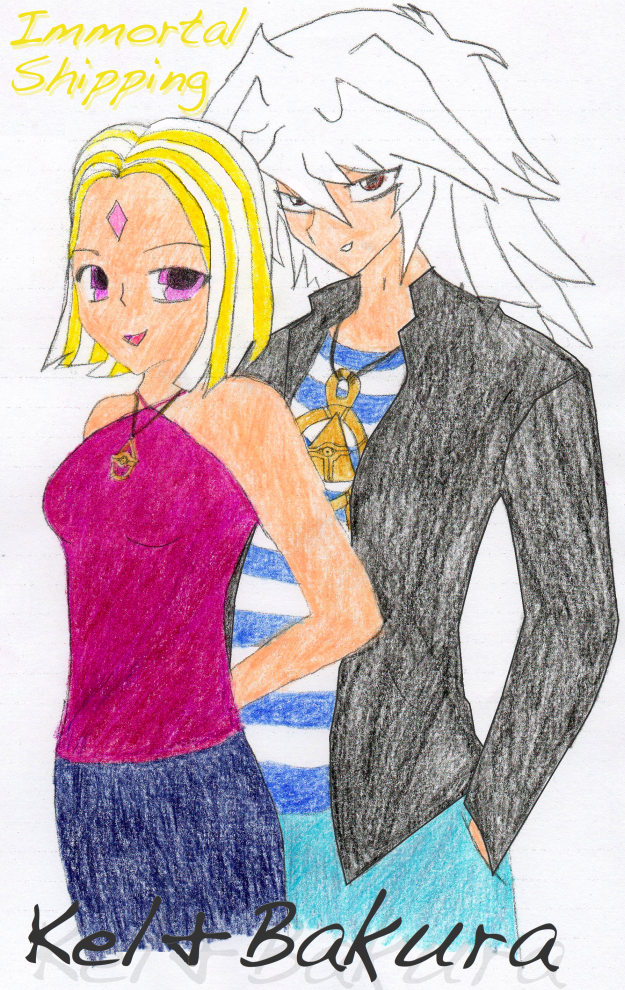 Description
I had the inclination to draw this so, 6 hours later, what should have been a 30 minute endeavor has been completed. First off, this is not my pairing, it's KelekiahGaladrian's. Kel is her character, and Bakura belongs to...somebody I'm not interested enough to look up. One of the Yu-Gi-Oh! creator guys. Yeah.
General Info
Comments
4
Media
Colored Pencil / Crayon
Time Taken
Too long for a project like this.
Reference
Kel's pictures and Google. Ah, Google...