To tell you the truth
To tell you the truth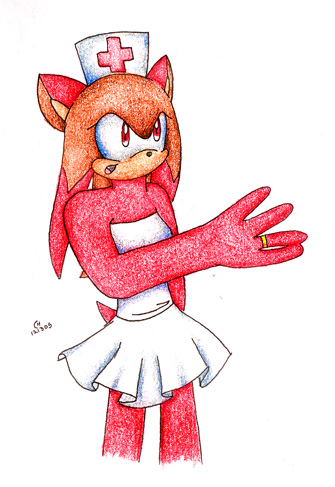 Description
I kinda wish Cappy was her old self. *points to pic* Kinda hard to explain, but I don't like what she's become. Shes ugly (Always has been, but she's more ugly now. XDD) And jeez. I don't think my own character should be a freaking heavy drug addict.<br />
Her personality was nicer too. I mean, she was always helping people. She was a nurse, after all. Helping people was her job. And in a wierd way, she was happier. Like, a lot happer an' stuff. She was weaker, but not when it came to someone or something she cared about, that's what gave her strength. She was a lot faster, too. Which came in handy when she was trying not to get ran over in Korea..<br />
She got embarassed easily, too. One time a crow stole her clothes when she went to retrieve something in a lake. And she had to get someone to go to the hospital to get her a uniform to put on. XD Even after she lost her memory, I'm suprised she forgot that. One person remembers though and still dosn't think anything about it.<br />
She didn't judge anyone either. Not a soul. Not on anything. She didn't care about what people wore and that's why she didn't care if people assumed she was a ho or anything jus' 'cause she wore a skirt. She wore what she found comfortable. She didn't base people on appearance.<br />
She had no problems with being in an army.. she was there with her best friend, so it didn't matter to her. It got annoying though, having to fly between the hospital, many many hundreds of miles away from Korea, and going back a few days later to go to work. She may have to worry about being killed, or her friend being killed, but she didn't have to worry about being kidnapped or anything..<br />
<br />
I suppose, I'd appreciate comments on this? Just for the hell of it?
General Info
Comments
0
Media
Unspecified
Time Taken
Reference