Sgt. Warners
Sgt. Warners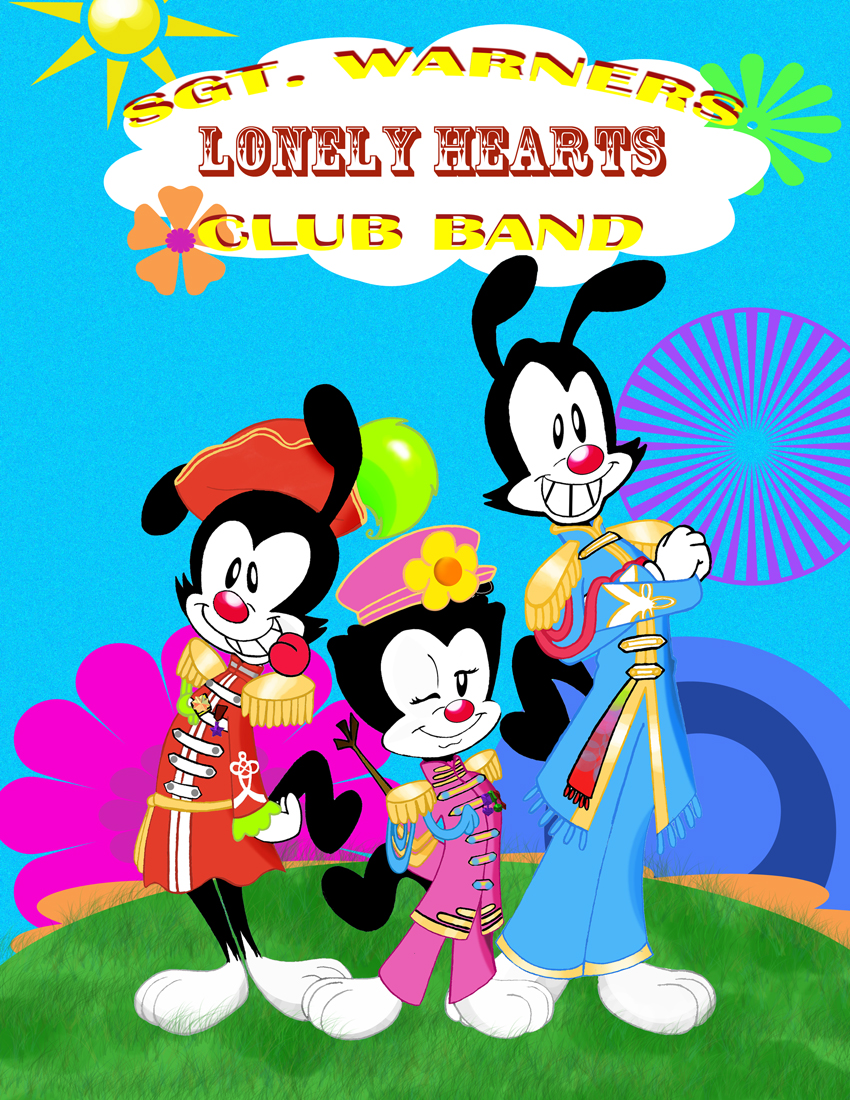 Description
This idea came to me while reading the 12th issue of the Animaniacs Comic book series. I noticed that the artists did a pretty bad job on the colors and the look of the Beatles outfits. So I wanted to re-draw the Warners in the same outfits, but more accurately. Because I'm a perfectionist. It was only later my mom suggested that it'd be a good idea to have this picture represent me in the Comic-Con gallery- since they have a fanart catagory. :D

But me and my procrastinating butt didn't get it done in time for the due-date.

Instead, I plan on printing this out so that when I go to Comic-Con, (hopefully) my hero Rob Paulsen (and/or Jess Harnell, and/or Tress Macnille) will sign this. I'm so giddy!

I hope you guys enjoy.

Yakko Wakko and Dot (c) Warner Bros Animation Studio
Sgt. Pepper's Lonely Hearts Club Band outfits (c) Beatles
Art (c) ME- so no stealing...
General Info
Comments
14
Media
Digital drawing or painting
Time Taken
one day
Reference
Beatles Cover- Various A! Screenshots