The Wackiest Fairy of 'Em All
The Wackiest Fairy of 'Em All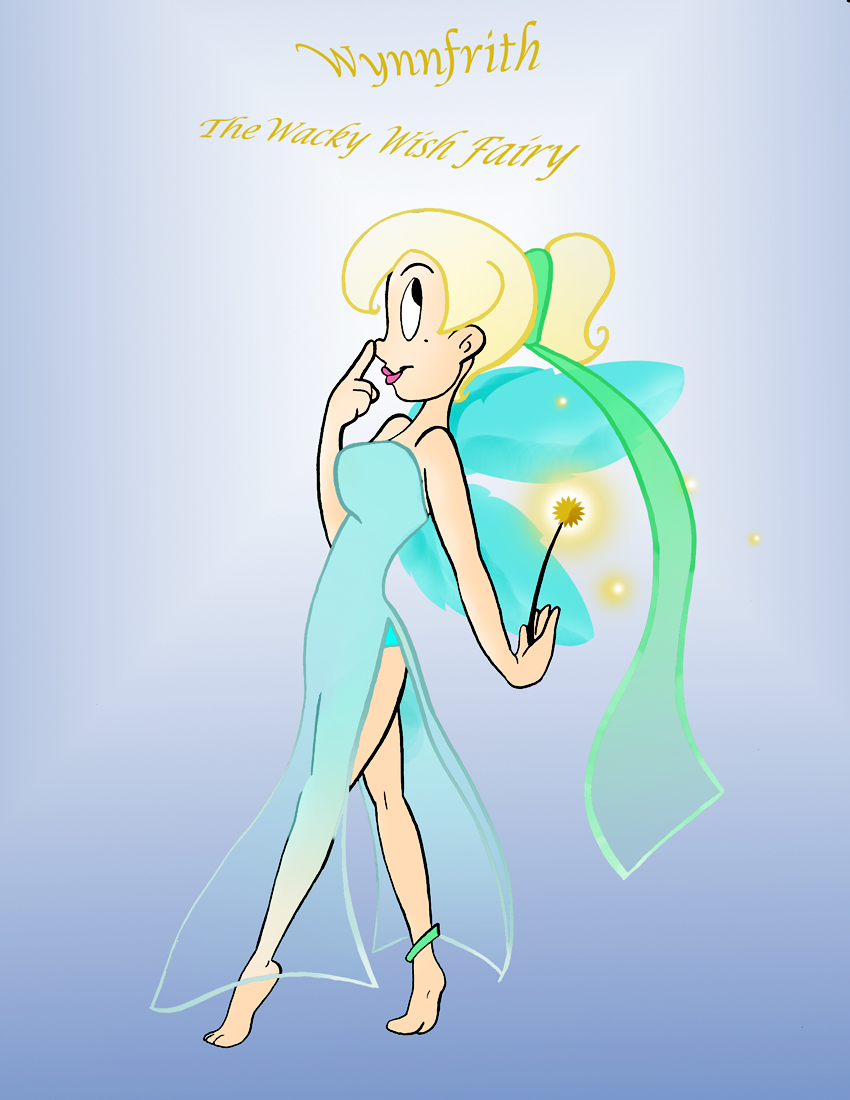 Description
Heads up: This is totally non related to The Fairly Odd Parents. I love the show, but I repeat this is non-related to FOP. This is apart of the Animaniacs fandom. And even though this is seperate from FOP this doesn't mean you can swap her name and title. Please ask for permission if you would like to draw Wynnfrith. I'm sorry before hand if you have the same fairy name/look like Wynn. Thank you.
Ever wondered where your wishes went? Where else but the heavens. As apart of the Miracle Department, "Fairys" grant wishes and small prayers through the approval of The Big Guy or his secratary. But have you ever wondered what happened to those bizarre and totally insane wishes? Well they are specifically sent by the stacks to Wacky Wish fairys.
W.W. Fairys are lower class miracle workers, and in their spare time pick various insane wishes, to grant them for thirty days or more. The fairys may pick which ever wish they want to grant, no permission needed. They can also remain hidden from the wisher, or be involved with the wisher as they go through the thirty day trial of that wish.
Unfourtunately Wynnfrith (a.k.a. Wynn) happened to get one of Yakko Warner's less than smart wishes.
"[Sometimes] I just wish I were a girl- [just to understand you, Dot...]"
Thus FEM YAKKO!
http://www.fanart-central.net/pic-607786.html
I became creative with the situation of how in the heck Yakko became a girl. I'm seriously thinking of doing a story about it. But I might want to finish some other stories before I do this. ^^;
Some credit due: story is slightly based on God INC. on youtube. (
http://www.youtube.com/watch?v=b2f4heaG288
) :D
Wynnfrith (C) ME no stealy
General Info
Comments
7
Media
Digital drawing or painting
Time Taken
Reference