Freakazoid and Dexter- wait WHAT??
Freakazoid and Dexter- wait WHAT??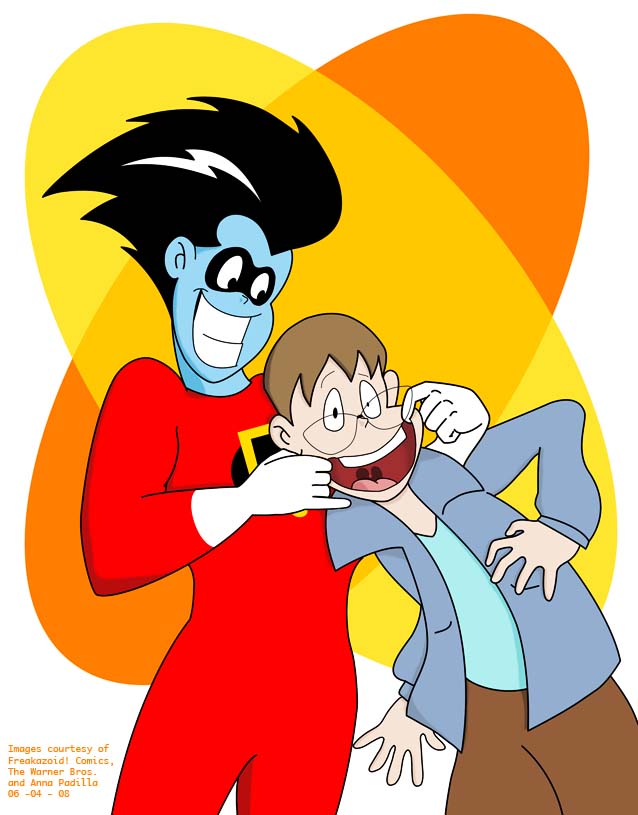 Description
Um. Well. Once upon a time, I had a reason for drawing this. But now I don''t.

THE END

We interrupt your Fanart Central Description to inform the readers that the artist has just jumped out a window. In mid-flight she realized she could not fly. And she fell a story high from this facility, Thus, she has been replaced by a monkey. We now return to your Fanart Central Description. Thank you.

edftgyhuiuiuuyyttredveyuioi

We apologize for the interruptions in your Fanart Central Description, but we would like to inform you all that the artist is A-OKAY! And she is now limping back to her desk. Thank you.

Okay. So I really have no clue why I drew it, I just did. I love the show. I love Freak. I think Dex looks horrible in this picture (mainly the pose, I love the expression). I made it all on the compy nothing else. And the DVD comes out July 29th this year. That''s all.

Now go wake up your parents and tell ''em your hungry! And you want money for the DVDs!!

Freakazoid! and all related characters (c) Warner Bros
General Info
Ratings
Category
Date Submitted
Views
1816
Favorites...
4
Vote Score
2
Comments
7
Media
Digital drawing or painting
Time Taken
another two days
Reference
none