pink and green
pink and green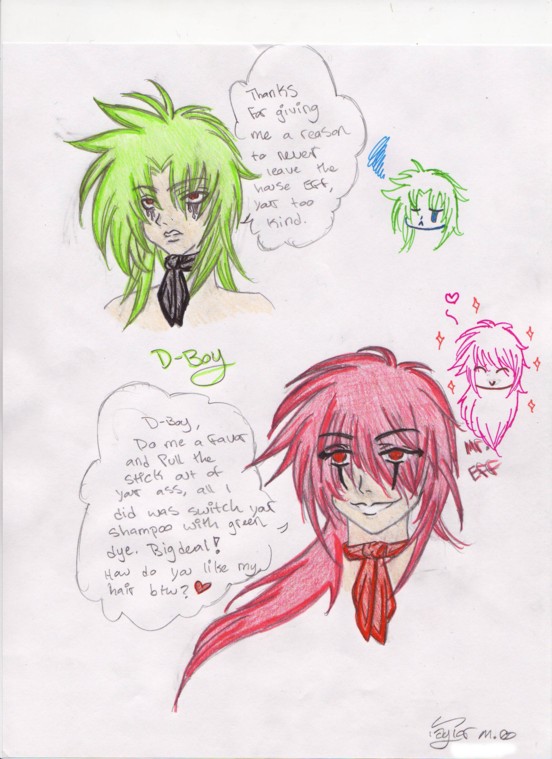 Description
lol umm.....this is a gift for my friend Sleepy on DA because she's awesome and i love her new fanfiction. and i owe her this. <3
this is basically my doughboys, with HER doughboys colored hair.
heres the story, Eff switchs D-Boy's shampoo with lime green dye. and Eff Dye's his hair bubblegum pink b/c he can. and he's sexy. lol
psycho doughboys (c) Jhonen Vasquez
human doughboys (c) me <3
doughboy hair color (c) Sleepy @
http://themagician666.deviantart.com/
i actually dislike this picture. i do. umm. i think it's cause of Eff. he looks weird in this picture. don't point out the flaws, i already know. thanks <3
i'll try again later.
General Info
Comments
1
Media
Colored Pencil / Crayon
Time Taken
an hour maybe longer
Reference
u would love to know