Deep Red
Deep Red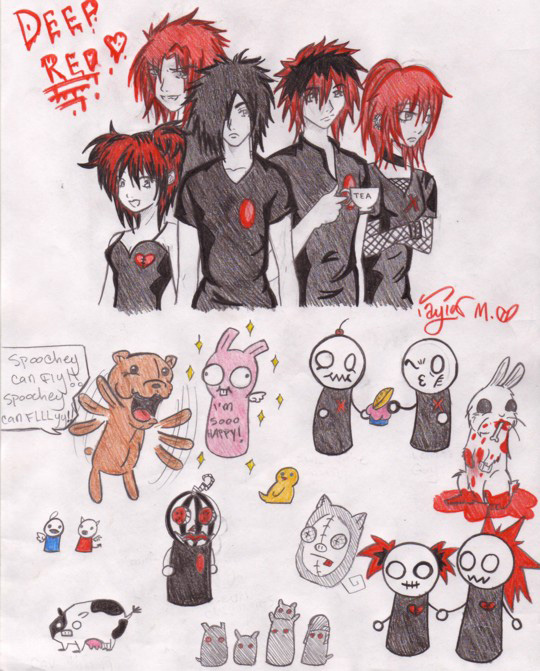 Description
wow. after what seems like years, i finally finished my art trade with shyanadoe @ DA. i feel SOOOO BADDDDD for making her wait this long. i really do. -bangs head against desk- ;A; anyway. it's done. and thats all that matters.
this picture consists of (most) of the characters from shyanadoe's series, "Deep Red" she drew the series a while ago, but iv'e ALWAYS loved it very much. the characters are just super lovable and crazy. this wasn't what i was supposed to draw her originally. i asked her if i could draw her chracters of Deep Red. and she said yes. :] so i'm glad i did draw this. it was a challenge, but it was fun to do.
this is her part of the art trade with me: [link]
characters all belong to:
http://shyanadoe.deviantart.com/
picture drawn by: me <3
p.s i made their skin white on purpose. so don't point that out.
General Info
Comments
1
Media
Colored Pencil / Crayon
Time Taken
a LONGGGGG time
Reference
none