best days of our lives
best days of our lives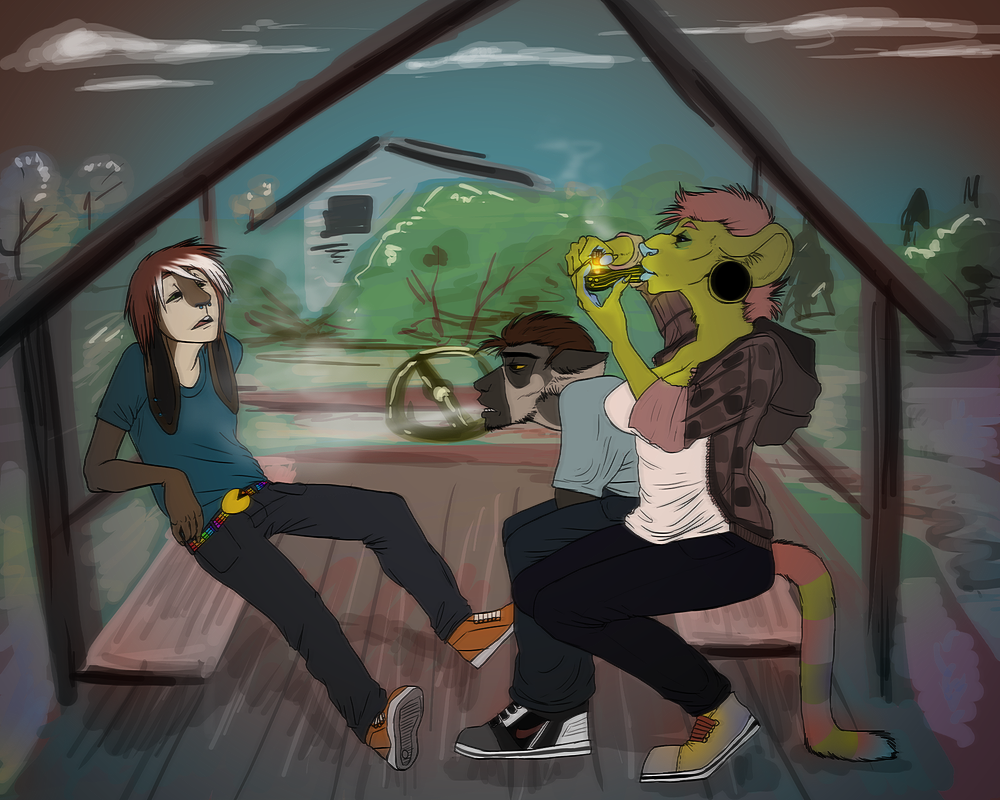 Description
ignore the perspective im bad at that
but its okay cause they're HIGH and that can happen.


FINALLY I'm posting another picture... I haven't done that in quite a while because all I've been drawing lately is PORN COMMISSIONS... which is a drag... so I drew this, for myself.

The guy on the left, Birch, is actually Vero's brother in real life. Vero is the lemur behind mando.

IF YOU COULDNT FOLLOW THAT:
right/foreground: mando (me)
right/behind mando: vero (jim, my best friend)
left: Birch (jims brother clayton.)

YEAH. I feel like I should mature content this but I can't because there's no option for drug use.