Firey Rescue *Shadow*
Firey Rescue *Shadow*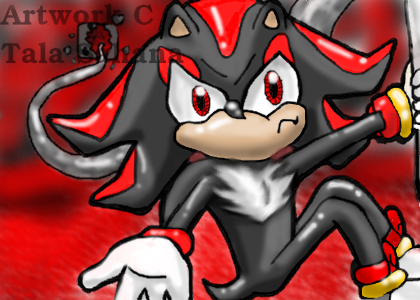 Description
I am pretty proud of this pic because it is about the most detailed pic i have done so far. O.o
"You are standing on a platform in the "shadow the Hedgehog" Game, and the factory is filling with lava, suddenly the door bursts open and Shadow comes grinding down a pole towards you, he jumps off, and grabs a pole beside you, and reaches out for you're hand.
This is not a spoiler, because i made it up myself. Comments anyone?

Media used: GIMP paint program.

Shadow the Hedghehog is copywrited to SEGA, SonicTeam.
This pic is copywrited to me, Tala.