Axle Gear
Axle Gear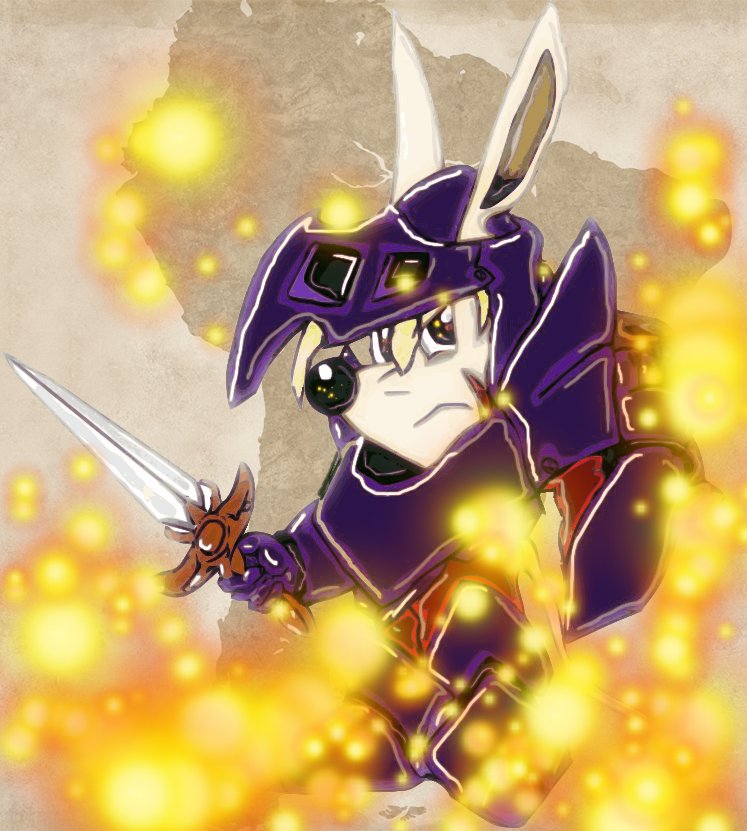 Description
Used spark tool from gimp2, thought it would give better effect to the pic to show what would happen if axle rules elhorn or simply just this is how his character is driven by power.

I put in a background from pse because it fits axles motivations ie a power mad opossum rocket knight gone bad who became the leader of the black knights & his character wants to rule all of Elhorn (or I atleast assume that ie the bad rocket knights want to rule the land or I could be talking a lot of crap, anyway thought it looked cool so here it is).

Essentially axle gear's a power mad ex mercenary who does any job for money but we're never sure of his motivations but I assume it would be to rule Elhorn by his hand and obviously have sherry at his side (since it's axle has feelings for her in the first game but it's never really completely shown aside from the comics).

This is the style of animation I'll use in My rka fan flash film since I'm finally content with this version of axle gear.

Added vectors on inkscape, toggled with a few filters on photoshop.

Rka is property of konami and climax ltd.