sayonara
sayonara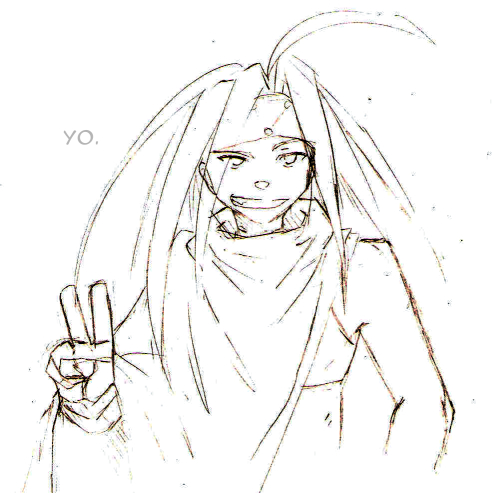 Description
just officially announcing, that I've moved to DeviantArt, under the name Kurzstoff.
I don't like this place anymore, it's too n00bish. I see way too much 'zomg kawaii!11one lol ur so gud' stuff.
DeviantArt has grammar. I like grammar.

and yes, Envy does wear a cloak like that. it's in the manga, which is so cooler than the anime.
General Info
Comments
5
Media
Graphite pencil
Time Taken
5 mins
Reference
none