A Catchy Song Pefecto for Ricky
A Catchy Song Pefecto for Ricky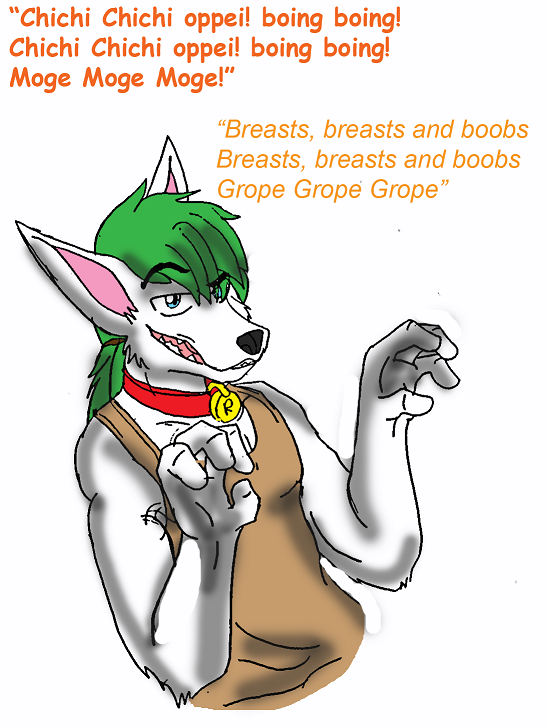 Description
yeah. i know the songs perverted. it's called "groping breasts" but hey i like it! it's catchy! yes i spelled "oppai" wrong sue me.. the japanese lyrics on top the english underneathe.
here's the link to teh song
http://www.youtube.com/watch?v=TawoZ3AjbeM
here's teh full version
http://www.youtube.com/watch?v=H1IZfVEhFjg
if the links don't work, copy and paste
Note: i kinda tried to draw ricky in kichigai's style cause i liked the way she drew him. but i failed...oh well it still looks good! the pose i kinda messed up on but it's better than nothin. i over did it with teh shading. who here thinks this song be perfect for him?!