Boo-Boo's Be Gone
Boo-Boo's Be Gone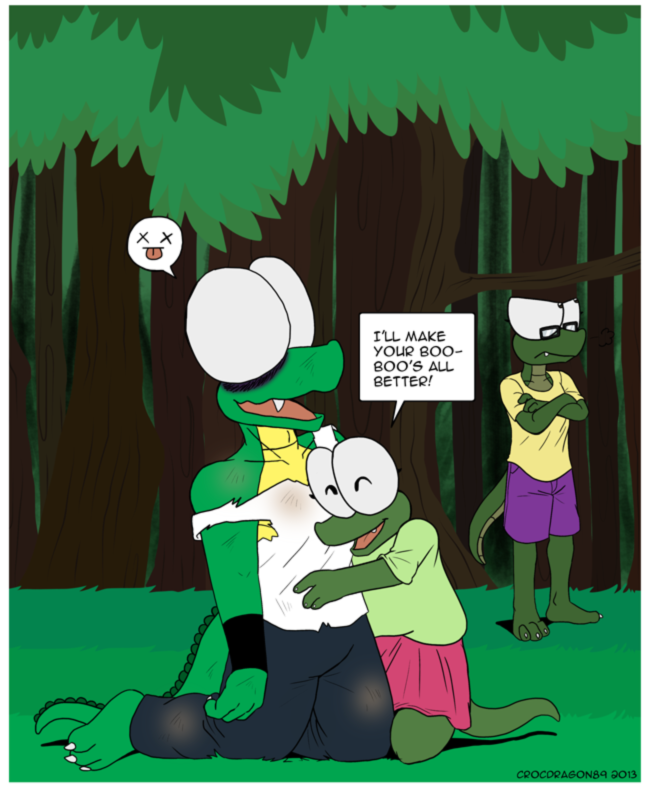 Description
So uh, I did a thing. After like, what, a year or two since I last posted here? 
Anyway, Out of boredom I was browsing one of my old sketchbooks and I stumbled upon
this sketch
I had done in '05. I don't think I ever posted it here. Well, I decided to redo it and I don't think it looks too bad, but uh, yeah.
Croc must've said something to Constanza (the one being all pouty and huffy in the back), and rightfully got his butt kicked, and by a girl no less. lololol. I kid. And so her little sister Isabella plans to heal him with her magical healing powers (No, she has none. I'm just being stupid.) 
Sooo. Yeah. Old art made new...ish.
Also, that's a crap ton of green.