EVIL MERMAID
EVIL MERMAID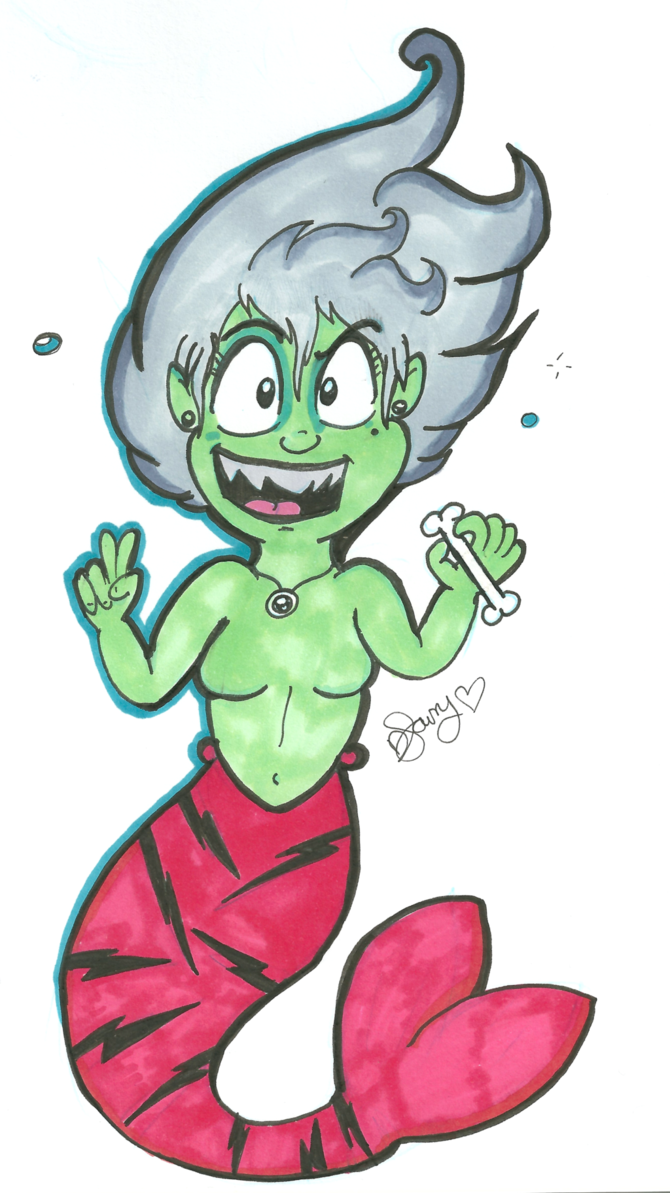 Description
OH YEAH EVIL MERMAID FOR ALL YOUR EVIL MERMAID NEEDS! 
I couldn't find a darker red marker as I used the darkest one, whoops. Never mind. I really like her hair and how that turned out. 
Don't know if I should consider this as NSFW because boobs, but as Davy pointed out- mermaids aren't mammals- so no nip nops. I have marked it as 'Mature' just to be on the safe side :)
Going to try and put a background or something with it. But yeah- she was available at Chibi Sunny as a print. 
Let me know what you think.