Mimi.
Mimi.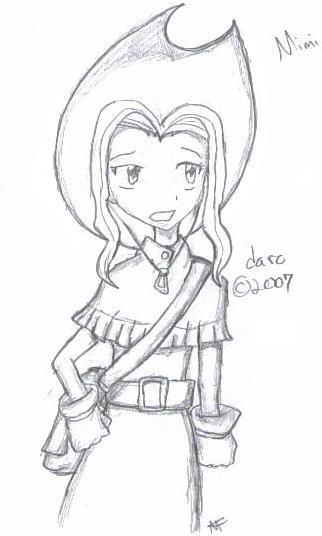 Description
Mwehehehehehehehhehehehehe.

Mimi is so funny. She's like one of my favorites. I dun like her that much in 02 'cause she dyed her hair PINK, but I guess Mimi will just be Mimi xD

Anyway, I decided to try to draw Mimi. I had a sudden urge last night at around 12 pm to draw her. x.X So, sorry if the shading sucks. >.<

I think I'm gonna design some other outfit for her. >:D Oh boy, this should be fun. xDDD

Yeah.

Fave quote of Mimi: "I'm gonna sit here and stare at the flowers until everyone gets along!" [ep 44 or 45, I forget. It was when yamato and Taichi were fighting.] xD

Comments are love, just like Yamato. And cookies.
General Info
Comments
22
Media
Graphite pencil
Time Taken
an hour or so
Reference
a picature! Bet you didn't know that!