I Am The Remedy [request for InuNaruFable2]
I Am The Remedy [request for InuNaruFable2]
I Am The Remedy [request for InuNaruFable2]
by
darc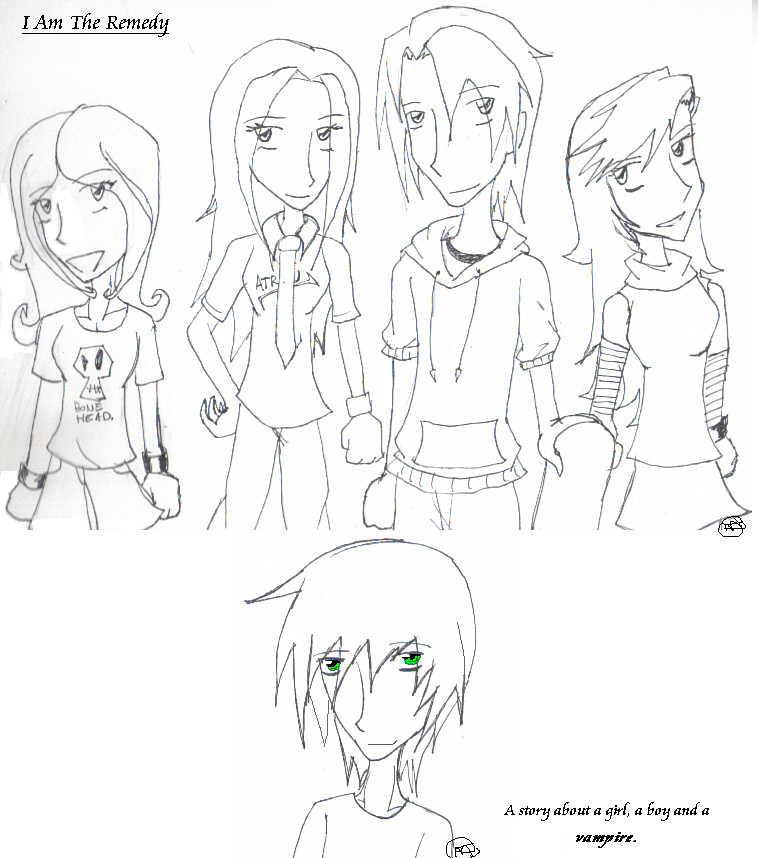 Description
Ah ha!

It's finally up!

This was requested by InuNaruFable2. A long time ago. But it's up because my scanner decided to work today. :)

The characters:

From left to right on top - Kat, Angelalie, Zeke, Jasmine.
Bottom: Jakaspher.

They are InuNaruFable's characters from her story, "I Am The Remedy." It's pretty good, I advise you to go read it!

The only reason Jake's on the bottom is because I had to draw him on a separate piece of paper because the paper I drew the rest on was all filled up. x) Sorry about that.

Characters (c) InuNaruFable2
Drawing (c) me, darc.
General Info
Comments
7
Media
Ink or markers
Time Taken
like 2 hours
Reference
chapter 1 of the story