c:
c: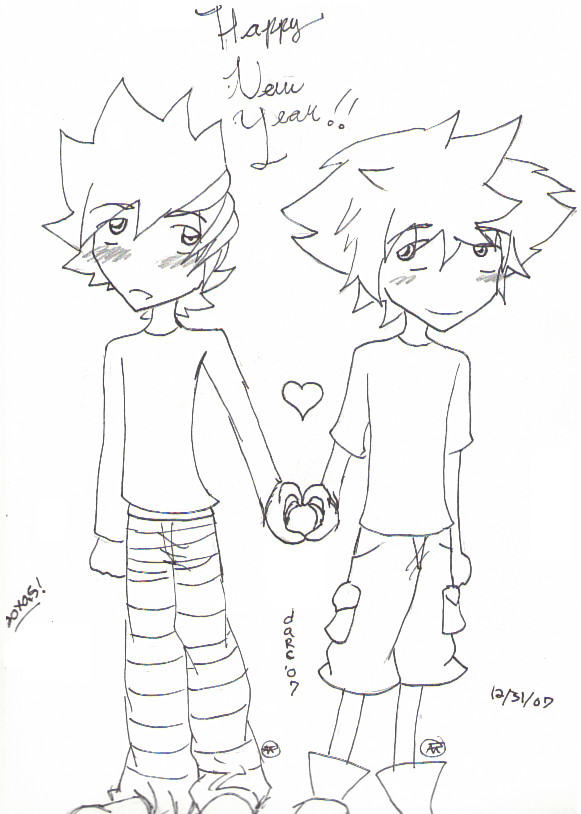 Description
c:

Soxas, Soroku, whatever you want to call it.

Yeah. I'm going to a party later. c:

WE GONNA GET DRUNK, LOL'Z.

Just kidding. [:

This picture was drawn at 1 am this morning. Mmmyep. There's a few mistakes, but I don't care. This picture's just a little something for the holidays because I didn't post anything for Christmas. So so so so so yeah. Just a little shounen-ai. Nobody's going to die from it. I'm so happy to finally post KH shounen-ai. :} No flaming because I like Soxas! D:<

(Isn't the title amazing?)
General Info
Comments
15
Media
Ink or markers
Time Taken
who knows?
Reference
noone