Y
Y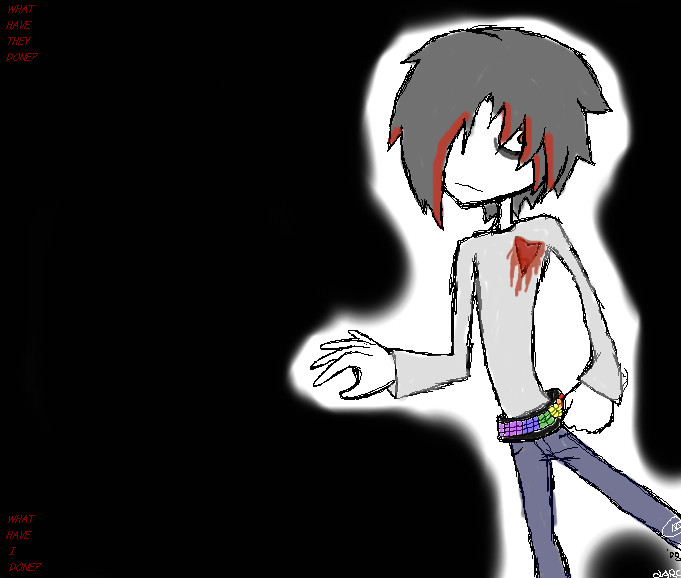 Description
Just felt like adding some art.

Some emo art.

HELLZ YEAH.

I had the urge to draw an emo guy in my style. So that is how this guy was born. I also happened to be listening to Bless The Fall's 'Guys Like You Make Us Look Bad' song.

This was drawn in MSPaint with my mouse [oh yeah] and colored on Corel Painter. It's in my style, so I do realize the body is pretty weird and unnatural looking. And, um, ignore the belt. I was attempting to do a rainbow studded belt, but I got lazy so it doesn't look like it's studded. xP

So yeah. Comments?
General Info
Comments
6
Media
Time Taken
about 2 hours
Reference
none