Running Rainbow Trails
Running Rainbow Trails
Running Rainbow Trails
by
darc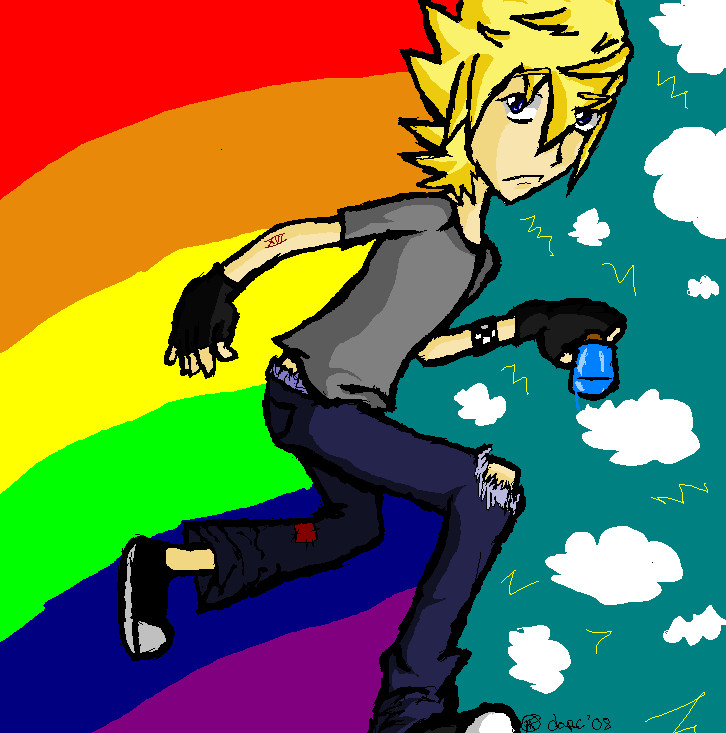 Description
OH MY GOD.
This took so freaking long, I'm not even joking.
YOU PEOPLE BETTER LIKE THIS. >:
Yay for Roxas and rainbows of gayness. c: I've been in a SoRoku mode latley. Lawl.
Is it just me, or this layout for FAC all wacked out..? :/
COMMENTPLZ.
Edit: See
http://musicplz.deviantart.com/art/KH-Running-Rainbow-Trails-77980760
for this picture, but without the yellow shades. :<
General Info
Comments
15
Media
MS Paint
Time Taken
like 5 hours man.
Reference
none