My Hero..ine?
My Hero..ine?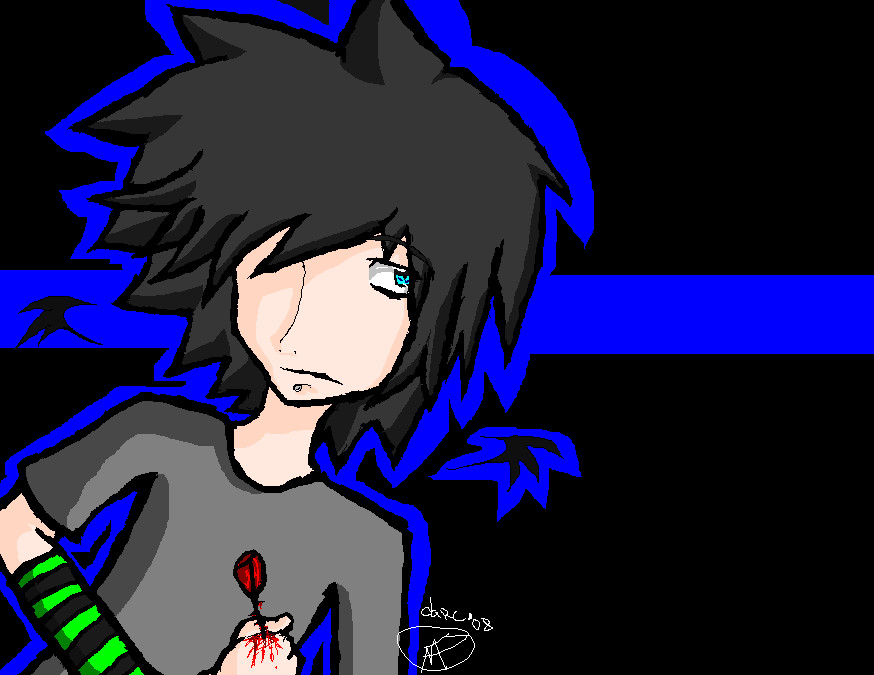 Description
You taught my heart
A sense I never knew I had
I can't forget
The times that I was
lost and depressed from the awful truth
How do you do it?
You're my heroine

I will save myself.

A friend recommended the band called Silverstein to me, so I gave one of their songs a listen. 'My Heroine.' It's... amazing. <3

Anyway, I got inspired to do some more art. :]

His name is Evan. I think he's going to be a Digimon OC, but I don't know yet. I guess I'll give him some Digimon clothes and see how he looks. :] Anyways, here's some more info.

Name: Evan Wulf
Age: 15
Gender: Male.
[Natural] Hair Color: Black.
Eye color: Blue.
Personality: Quiet. Serious. Strong silent type. Curious, though. Very paranoid.

...mmm... that's it so far.

OH! If you see anyone using this character or if you see anyone using this picture OR if you see any edits on this picture and people claiming this drawing is their own, please report them and tell me about it. Thanks.

However, if someone has asked to draw him, it's okay. As long as that someone gives credit. :]
General Info
Comments
11
Media
MS Paint
Time Taken
like 3 hours maybe?
Reference
none