Giving Up On Me
Giving Up On Me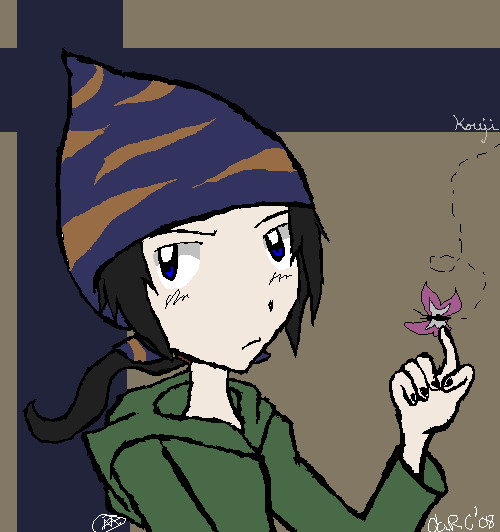 Description
And when you feel the pain
I'm wishing I could stay
How can I say I love you back?
You never made me happy

...More Silverstein-influenced drawings. :P

I had such a huge urge to draw Kouji. He's so cute. <3 Man, I have to finish watching Frontier. :o No reference, which was probably a bad idea... he looks a little off, but whatever. Mmm... also just realized I haven't drawn Digimon in a while...

When I colored this, I was going for something dark and earthy with a little bit of a bittersweet mood. The colors are darker, but they are earthy colors. The butterfly symbolizes the 'sweet' out of 'bittersweet' and Kouji's expression symbolizes the 'bitter' out of it. So how do you think it looks?
General Info
Comments
11
Media
MS Paint
Time Taken
about 3 hours
Reference
none