Just A Freak
Just A Freak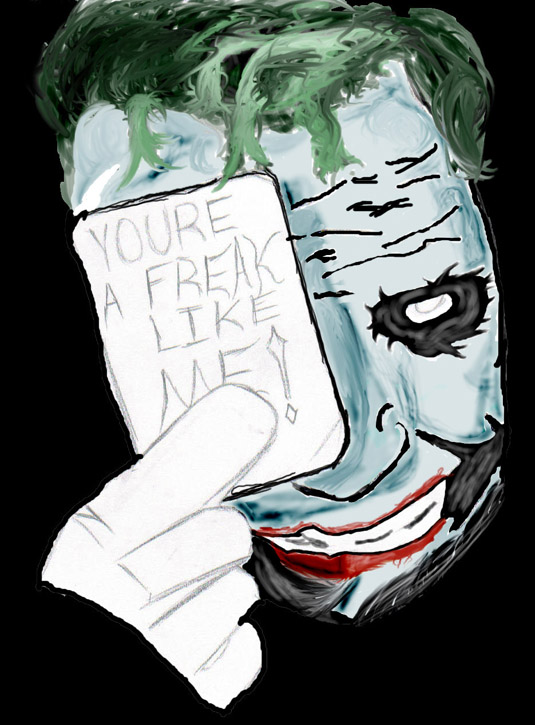 Description
Unfinished piece. Will remove/update when done. Just wanting to get opinions.

Used reference from The Dark Knight promo pic with Ledger's Joker character holding a card with Batman on it. Because I'm not about to try and draw the caped frackwit on a tiny @$$ card, I threw his line in there.

This piece is very odd for me since I'm trying a lot of stuff I wouldn't normally do. Namely dodge and burn tool usage in Photoshop. Also used not a solid brush for all of it, but more airbrush style for the hair.

I know, it isn't amazing, it isn't even really that good. But I'm trying out different stuff since I want to play more in Photoshop. So any feedback would be nice on this.
General Info
Comments
0
Media
Digital drawing or painting
Time Taken
Reference