Those wings...give them to me too
Those wings...give them to me too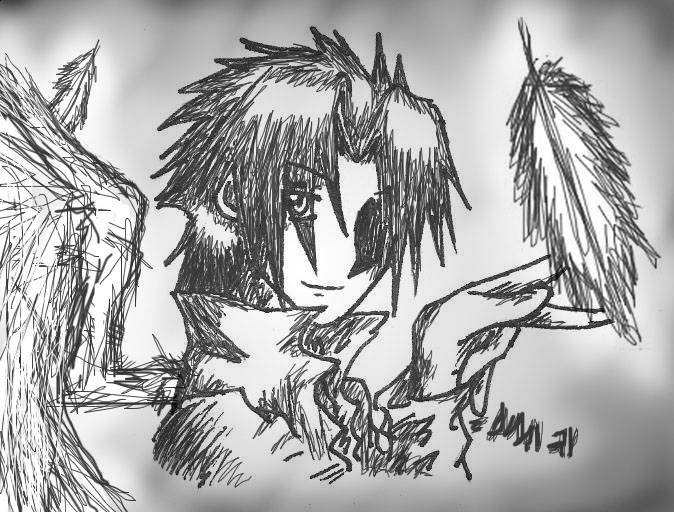 Description
Wheee~ More photoshop experimenting...I culdn't think of ANY names...and Zack said that in his dream...so...yeah... he got his wish~ lol. This picture doesn't really suit that name...but work with me ppl lol if ANYONE has any other ideas for a name plz share them~

The whole picture is pretty much photoshop. I did the head, hand and upper body by hand. but i colored in the hair, shaded and i drew the feathers and wing on photoshop...i really wish i had a tablet cuz that woulda made this alot easier...

I like this picture... Just because of the way i shaded it like sketchy and all...i like it...and i was experimenting with the burn tool... and stuff.... lol.... whee~ i had to do my signature on photoshop too...so it looks gay lol...