Werewolf Zain
Werewolf Zain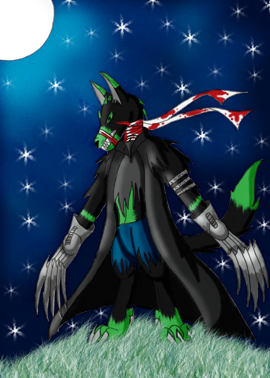 Description
After a spankin' 4 hours this is finally done! The actual size is much better. Darn resizing killed it -.- Well...seems Zain got bitten by a werewolf and turned into one himself. I'm down right proud of the way his head and feet turned out! Enough of my blabbing. Please comment!

Note: I had a very hard time trying to cagorize this. But since it is a picture of my OC Zain I stuck it under the category it is currently under.

Note: Zain is c/o to me.