"What Kind Of Monster Am I?!"
"What Kind Of Monster Am I?!"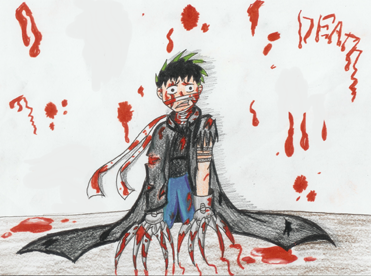 Description
Another pic of Zain only more bloody than a few of the others I've done. Dang I keep drawing Zain.. -.o' What happened to my poor ottsel Jex? Anyway the idea for this picture shot out of nowhere! I don't really know what sparked it. Yes it is bloody, I've been wanting to do something bloody for a long time. Yes, he is kneeling down and looks surprised/scared/confused. No reason for drawing this pic at all..

Time spent on this pic: 3 hours and thirteen minutes

Note: Zain is c/o to me.