I Fear Zeh Lesser Demons!
I Fear Zeh Lesser Demons!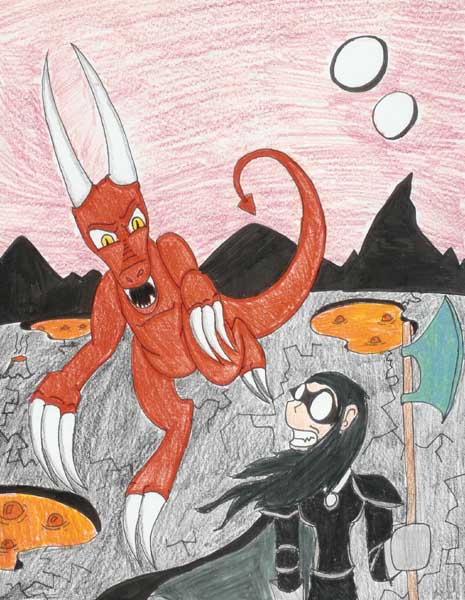 Description
I am so sorry for not posting anything in a while. Busy busy is all I've been. *sigh* School before art is what I'm supposed to go by. EVIL! Well anyway that person who has angered that lesser demon is my level 49 runescape character Ravenofdoom1 Yeah I actually do have all that stuff. I loves my rune hally. I gots rune claws too! Yes that is supposed to be a rune hally. The two circle things in the sky were not supposed to be there, I just got a non-removable pair of pen stains there so I decided to fix it by turning the stains into moons. In reality I love lesser demons. I hide behind stuff and poke em to death Muahahahaha! Yes I am a chicken but I don't care! This picture was inspired after my friend and I went demon slaying. Heh Lessers are cool but they can easily kill me. The background looks to be the wilderness, but mind you I never venture into the wildy. I repeat I am a chicken. Well enjoy the pic. Comments wanted!