More dumb sketcheez
More dumb sketcheez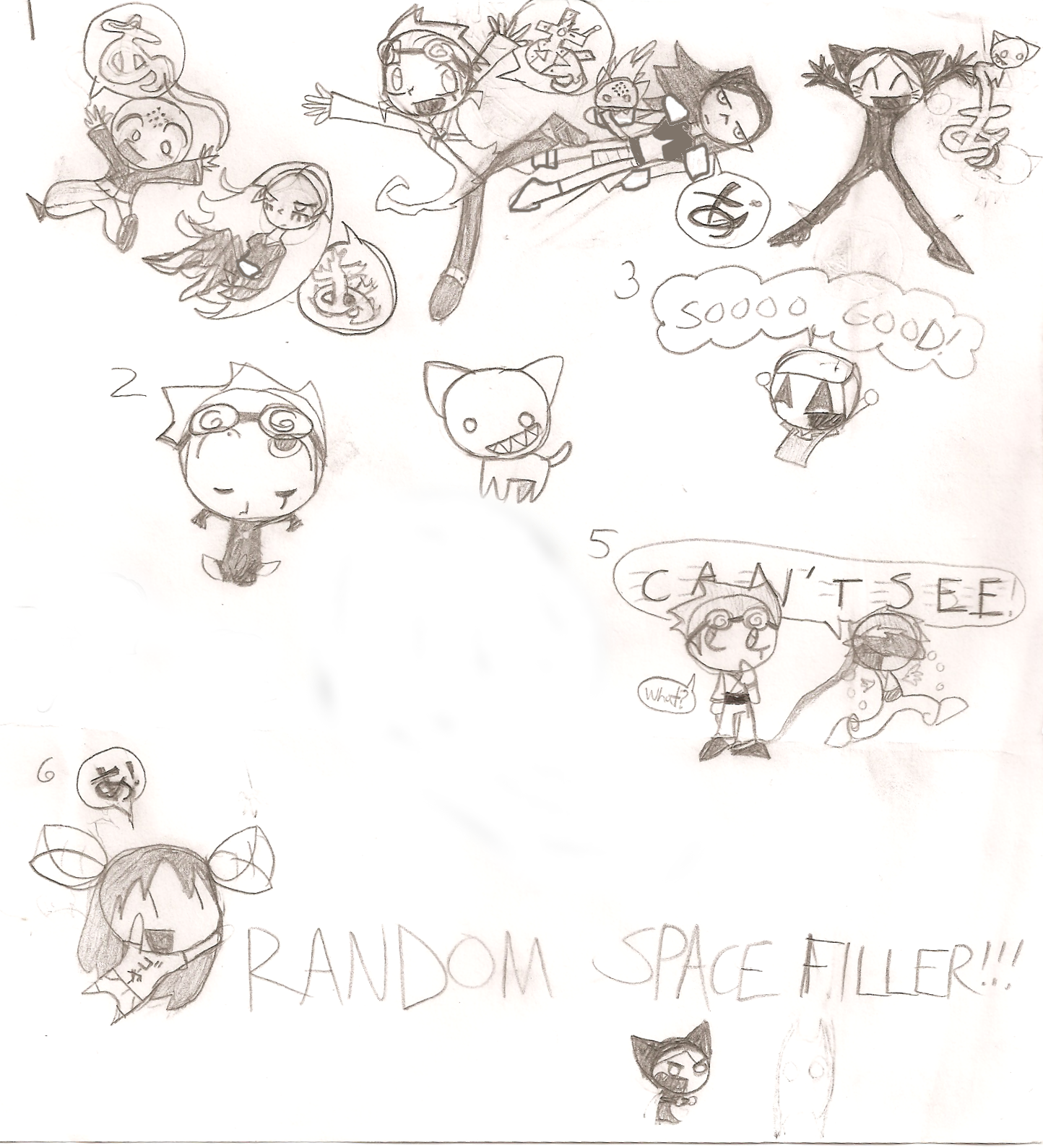 Description
Yay, I'm unhibernat...e...d. I'm, er, making more art. So, let's get to the low-quality meaning behind the low-quality art!
1.Sorta like what the Heylin side would look like, Azumanga Daioh opening-theme style? If you've seen this:
http://icyookami.deviantart.com/art/Akatsuki-Daioh-Wallpaper-39367115
you know why. (In order, incase you can't tell: Heylin Omi, Wuya, Jack, Chase, an incredibly sucky Katnappe. WTF, I don't even LIKE her!)
2. I dunno. Jack ish spooked by something, I don't know what. Maybe Good Jack...? on the ceiling?
3. Because, if the REAL Jack isn't gay, we at least know Good Jack is. Or he's just nuts. I dunno, but he still reminds me of
Desert peeeach.
4.got deleted because it just stunk and I was too lazy to redo the numbers.
5.What I think Jack would do FIRST if he was that amazing concept of 5th Dragon: REVENGE. Wanted to draw Da Fung Mastah but, again, got lazy.
6. Just what it says, and I wanted to draw Osaka from Azumanga Daioh.
Also, read my story, fools. YAAAAAAY I'm gonna throw up now.