Jack Likes Moog Too!
Jack Likes Moog Too!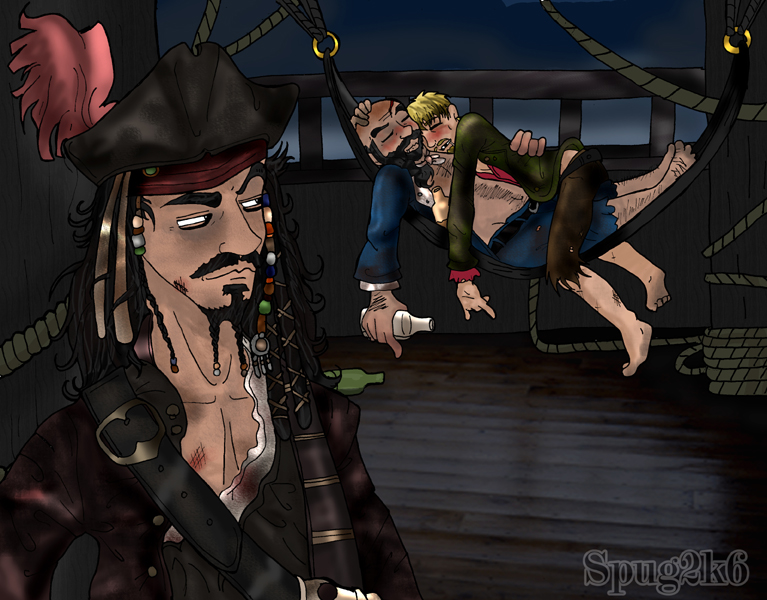 Description
I understand that Jack Sparrow is in this picture, but he is not the focus, if all you wish to do is squeal over Jack Sparrow, just freakin' fav and don't comment, I'll appreciate that.

Anyhow. I thought it would be cute if Jack was amused over the two of them. This is perhaps before the Curse, before the mutiny. My original intend was to write a drabble from Jacks point of view at the two of them past out drunk like that. Instead I drew a picture. I never want to draw Sparrow again, him and his freakin' ... STUFF.

HAH I DREW JACK DIRTY TOO! YARGH!