School Girl Learns Mathematics in England
School Girl Learns Mathematics in England
School Girl Learns Mathematics in England
by
earliebird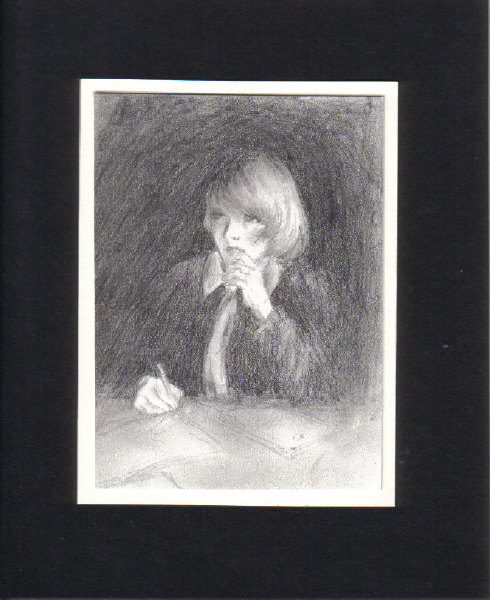 Description
ah.<br />
yes. it was done in pencil. and mounted...on some sort of oakish cardboardy thing.<br />
um.....there's this mark...under the eye. right eye - her right...you can't see it because the picture is small here (i figure art is to be seen from a distance, it makes it a bit more realistic sometimes) but it's driving me up the wall. <br />
anyway...just a girl. an androgynous girl.<br />
did i spell androgynous right? let me look it up really quick...<br />
yes. apparently i did. GO ME<br />
thank you for looking! yay first pic!...<br />
wanna know what i've been obsessed with lately? The Outsiders. i think i'll draw a fan picture for it.<br />
Evgeni Plushenko also seems to have caught my eye. he's cool.<br />
aaaaaand i bought The Nightmare Before Christmas the other day and watched it with a friend...and i have the soundtrack. and i've been listening to The Hives.<br />
just in case you wanted to know.
General Info
Comments
1
Media
Unspecified
Time Taken
Reference